Improbable announces M², a Metaverse network and ecosystem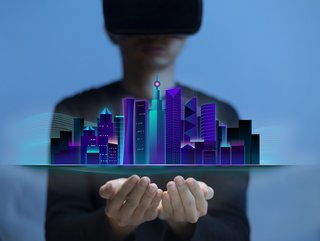 Technology firm Improbable has raised US$150mn led by Andreessen Horowitz and SoftBank's Vision Fund 2 to build a network of interoperable Web 3 metaverses
Improbable, a British company focused on building tools for virtual experiences, has raised US$150mn in funding to establish and develop M² (MSquared), a network of interoperable Web3 metaverses powered by its Morpheus technology.
M² will allow companies, brands and creators to establish their own metaverses and Web3 businesses within its network, organise large-scale experiences with their communities that involve thousands of players, and provide interoperability with existing blockchains and Web3 businesses.
It will use Improbable's Morpheus Technology, which can support over 10,000 players and enables their interaction in dense virtual spaces. The network will also allow trade in digital assets and Web 3-style governance.
"Giving people the tools to design their own metaverses at the scale that Improbable enables, with web3 interoperability and composability to expand on each other's creations, will result in some truly groundbreaking virtual experiences," said Chris Dixon, general partner at Andreessen Horowitz.
Helping partners catalyse an open metaverse
The M² network will bring together companies, existing communities and fans in sports, music, fashion and entertainment and enable them to interact in dense virtual spaces with unprecedented fidelity. The network is being designed to support integration with existing worlds as well as new projects.
Founded in 2012, Improbable is a leading provider of multiplayer services to over 60 global publishers and through its large scale simulation platform supports the UK government defence mission.
Its Morpheus technology is an evolution of the company's earlier SpatialOS product. The platform now processes over 350 million communication operations per second (or ops) and was first demonstrated in live events with thousands of players in 2021. In January 2022, Improbable announced its transformation to accelerate in the metaverse.
Herman Narula, CEO of Improbable, said: "We founded Improbable to make real the promise of incredible online worlds that were more than just games – they were extensions of our lives. I believe the metaverse and Web3 movement, though very early, represent a once-in-a-generation redefinition of our society towards a 'fulfilment economy' where experiences made by an open network of creators and businesses can create enormous opportunity for everyone. M² is our contribution to establishing this future and we hope to help our partners catalyse an open metaverse with many participants and success stories. We are excited to be actively working with some of the best investors in the space in building out this new ecosystem."
Growing investments in the metaverse
The global metaverse revenue opportunity is expected to be worth $800bn by 2024, according to Bloomberg Intelligence. Companies across the globe are investing in the metaverse, from tech giants to fashion, and sports.
"The metaverse is full of potential and promise, and we believe the pioneering technology Improbable has created will make good on that. We are confident Improbable will help companies build and connect exciting virtual worlds and enable meaningful virtual experiences," commented Sachin Jaitly, General Partner at Morgan Creek Capital.