Inmarsat and hiSky create new scalable IoT solution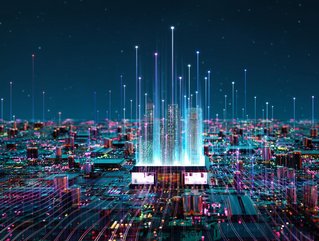 Through a new partnership, Inmarsat and hiSky will work to provide a cost-efficient offering to IoT adopters, whilst also improving connectivity
Inmarsat, a leader in global mobile satellite communications, and hiSky have announced the successful test completion for a new 'cost-effective, high-value IoT service offering' - Smartellite terminals.
According to the two companies, the technology will be available to customers active in enterprise sectors including agriculture, transport, mining, energy and utilities and it will be supported by Inmarsat's award-winning and high-speed Global Xpress (GX) network.
Mike Carter, President of Inmarsat Enterprise, said: "Inmarsat is pleased to confirm the successful testing of hiSky's technology with Inmarsat's Global Xpress network. This partnership provides an exciting opportunity across a range of industries to speed up their IoT adoption through affordable and scalable solutions. It is part of our long-standing mission to increase the uptake of satellite-enabled IoT capabilities: from new entrants and disruptors, to established companies of any size."
Improving connectivity for customers
This is part of a long-term partnership between the two companies to provide customers with a sophisticated, affordable and scalable IoT solution. hiSky is a leader of satellite agile IoT networks, enabling businesses, people, and machines to connect from any device, anywhere. According to Mordor Intelligence, the IoT technology market value is expected to rise to US$1.39tn by 2026.
Phil Meyers, General Manager at hiSky, said: "Improved connectivity can be a game-changer for businesses located in remote, hard-to-reach locations – enhancing productivity, as well as maintaining the safety and wellbeing of those touched by the technology."
"We're looking forward to progressing the partnership into use-case scenarios and partnering with major industry players to demonstrate the efficiencies, both in cost and in operations that Inmarsat's GX network can provide to hiSky's customers."
Through the partnership, hiSky and Inmarsat state they have uncovered an opportunity to leverage Inmarsat's expansive GX network to provide customers with access to the 'world's most sophisticated GEO global Ka-band satellite network', typically used by leading companies in the aviation and maritime industries.