Inside the Apple product development cycle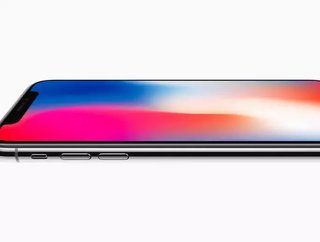 Today, Apple CEO Tim Cook will speak at an 'innovation event' at the company's headquarters in Cupertino, California. The buzz surrounding the ico...
Today, Apple CEO Tim Cook will speak at an 'innovation event' at the company's headquarters in Cupertino, California. The buzz surrounding the iconic technology and design company's autumnal announcements is deserved, as the event often heralds the release of the sort of consumer electronic goods that change the way consumers behave for the next decade. 
Not that all Apple keynotes (or innovation events as they're called now) are created equal. Steve Jobs' iconic announcement of the first iPhone (in which he explained to the audience what a smartphone was, and then trolled the audience with this picture) was epoch changing. In the 12 years, smartphone adoption has changed everything. 
Whether or not today's announcement will rival Jobs' famous keynote remains to be seen (although the general consensus seems to be 'probably not'). Nevertheless, a slew of sleek new Apple products can shape consumer buying habits for years to come, so it's definitely worth tuning in. 
The most likely topic of the event is predicted to be the launch of the iPhone 11, which is expected to have a more powerful processor, a better camera and improved facial recognition technology - among other things. While Apple keeps guards the secrets of its production process more closely than some countries guard their nuclear launch codes, and has bought more startups than you've had hot dinners, Gigabit has pulled together what we know about the process of turning a designer's first sketch into the next piece of must have consumer gadgetry. As Apple prepares to unveil the new, more powerful and feature-packed iPhone, here's what we know about how the company put it together. 
The two year cycle
"This is a day I've been looking forward to for two and a half years," said Jobs, walking out onto the stage in 2007. Obviously, designing and manufacturing a revolutionary smartphone from scratch is going to take longer than building its 22nd iteration with more than a decade of experience and infinitely greater resources - not to mention the iPhone One wasn't finished at the time of the 2007 keynote - but it's a decent ballpark figure, and matches up with the fact that from versions two through six, Apple's development strategy centred around the 'tick-tock' method, where a tick year saw a new device, followed by an S (or otherwise enhanced) version around 12 months later. 
This pattern has shifted somewhat in recent years, and it would seem that a new iPhone makes its way to stores every year. This could still mean Apple is operating two asynchronous two year development cycles, but again, it's a very secretive company. 
Design first 
According to a book Inside Apple: How America's most Admired and Secretive Company Really Works by Adam Lashinsky, the technique that keeps Apple's reputation for impeccable design and user centricity is remarkably simple: treat the designers like royalty and don't let the finance department anywhere near them. At the time of writing, Apple's chief designer was Jony Ive (these days he makes solid diamond rings with Marc Newson) who, along with his design team, reportedly "do not report to finance, manufacturing, etc. They are given free rein to set their own budgets and are given the ability to ignore manufacturing practicalities." 
SEE ALSO: 
Flourishing in isolation 
When Apple selects a design team to work on a new product, that team is (sometimes physically) divided from the rest of the company. "The team is also removed from the traditional Apple hierarchy at this point. They create their own reporting structures and report directly to the executive team. This leaves them free to focus on design rather than day-to-day minutiae."
Rinse and repeat
Apple's famously outsourced manufacturing process is also very incremental. Once the design is sent to be manufactured, it is then tested, reviewed, redesigned and built again in cycles that last anywhere from four to six weeks and may be repeated many times over a design cycle. "This is a very costly approach but it's one of the reasons that Apple has a reputation for quality."
Management strategies at scale 
This remarkable and secretive strategy served Apple spectacularly over the years, but increased production capacity, broadening ranges of products and accelerating production schedules in the last three years point to some radical changes behind the scenes.  
As Apple has scaled over the last decade (thanks largely to iPhone sales) the company has restructured its design process. John Carter and Jeanne Bradford, management consultants at TCGen Inc, spoke of the challenges they faced transforming the company's design and manufacturing process as continuous scaling became a major goal and hurdle for the software giant. "Even billion dollar companies aren't perfect. Just as often, and potentially more, they face internal problems because they can't see the bigger picture," wrote Carter. "The managers were weighed down with attempting to invent the wheel and putting out the day to day fires the other product teams were causing. Apple struggled to achieve their largest goal, scaling up. After their fourth attempt at identifying the product development best practices, myself and my colleague Jeanne Bradford were brought on to find the golden intersection between idea and creation."  
The structure that Carter and Bradford presented to Apple centered around boundary conditions, in an effort to promote team autonomy. 
"Boundary conditions are a contract between the teams and management. At the start of each project, the team and management negotiate a contract around approximately five dimensions of a project:
Product Cost

Features

Schedule

Quality

Reliability
Each boundary condition identifies the big, bold aspiration the team has for its project. The team and management then agree on quantitative thresholds for each of the boundary conditions. For example, a target cost for the product at retail or a "no later than" date for delivery of a product being shown at a trade show.
The success of the boundary conditions process lies in defining a quantitative metric for each dimension. As long as each team expects to remain within its pre-defined boundary conditions, upper management leaves the team alone. If the team predicts they are going to cross a boundary, called a boundary break, then they have an escalation process. This process is the out-of-bounds process.
There are two solutions for an out-of-bounds process.
One: The team sends an email to management proposing the solution to the boundary break. If management agrees to the teams solution, a new quantitative metric is agreed upon and the team proceeds as was.
Two: If management doesn't agree to the team's solution, then a meeting is held. Management and the team will come to an agreement and create a new quantitative metric as their target.
After the out-of-bounds review is complete, the team and management continue as they were. This approach ensures teams don't get micromanaged and provides a clear escalation path if projects don't go according to plan."
This approach was reportedly accepted by Apple and has allowed the company to continue scaling at an impressive rate. While we may never know exactly is going on inside Apple HQ, this is our best guess at the shape of the journey that the new iPhone 11 in on towards an Apple Store near you. Or maybe it isn't. If history has taught us anything it's that Apple isn't afraid of changing the game.