Interview: Talking sustainable data centre construction with Colt DCS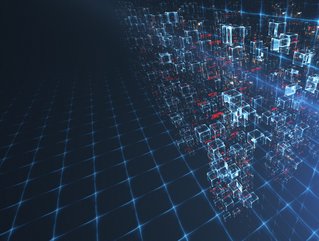 Data centres are enormous consumers of energy and resources. Driven by the explos...
Data centres are enormous consumers of energy and resources.
Driven by the explosion of connected devices now in existence (50bn are forecast to be in play by 2020), data centres are becoming more and more common all over the world.
This brings with it a massive energy bill, not least when it comes to keep servers cool. According to US researchers, the ICT industry is posed to be responsible for up to 3.5% of global emissions by 2020.
Further still, data centres are expected to consume as much as one fifth of the world's power by 2025.
See also:
So, what can data centre providers do to offset or curb some of this consumption and become more sustainable?  
Bruce Stephenson is Director of Real Estate Development at Colt Data Centre Services, with 17 years' experience in the construction industry. He sat down with Construction Global to discuss some of the nuances when it comes to building data centres, and how operations can be made more sustainable.
One element Stephenson mentions is size – the more a single data centre can store, the lesser the environmental impact in terms of energy usage per amount of data.
"We all know the examples of 10 years ago, 15 years ago, the one, two, three, four, five-megawatt data centre was a pretty big deal," he recalls. "Or certainly it was big enough for you to be interested. However, the world we now live in is very much different.
"One of our biggest differentiators actually… is the size and scale that we're aspiring to in terms of the sites that we're looking at. I think the smallest that we're looking at currently is Frankfurt, and that's 25 MW of IT. So, that is, by no stretch of the imagination, a big data centre. In some instances, we're looking at up to 100 MW of IT."
Stephenson also points to Colt's tightknit design team of 15 experts, for whom R&D is critical when it comes to ensuring data centre designs are as energy efficient as possible.
"R&D and improvement is key," he adds, "and energy efficiency is the focus. Carbon initiatives are not going anywhere. It's not going away. If anything, it's intensifying. It's constant growth.
"Sustainability is not just a cheesy sales line – the reality is it runs through the core of the business."
Renewable energy is one obvious example of how data centres can cut carbon emissions, and Stephenson says that Colt is looking at investing in its own land with a view to leveraging solar power, moving beyond other carbon reduction methods such as buying credits.
To read more insight on data centres and sustainability, look out for the August edition of Gigabit magazine.