IT Services giant HCL announce Husqvarna Group deal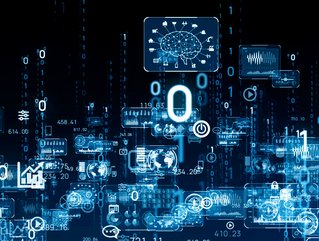 HCL Technologies expands its partnership with Husqvarna Group with a new multi-year IT services contract, advancing Husqvarna's digital transformation
The partnership is based on the success of the University of Tennessee's award-winning Vested business model. Vested outsourcing is a hybrid business model in which contracting parties create a formal relational contract using shared values and goals. Outcome-based economics creates win-win results and the agreement is considered mutually beneficial.
Husqvarna to gain world-class IT foundation
Sweden-based Husqvarna Group is a leading global producer of outdoor power products, watering products, cutting equipment and power tools (with a motorcycle division that branched off in 1987 is now owned by KTM).
Building upon HCL's existing infrastructure and application development, the agreement aims to deliver leading-edge hybrid cloud management, digital workplace and security services.
Pavel Hajman, Senior Vice President of Global Information Services and CIO, exclaimed: "We are excited to take our relationship with HCL Technologies to the next level. Both organisations are focused on creating business value and this is a fantastic foundation for us to continue to transform our IT operations and business. The partnership will enable us to deliver an outstanding service to our end clients and further drive our transformational programs," he said.
Husqvarna hopes that this world-class IT foundation will enhance their service delivery and user experience for a global workforce of over 10,000 employees.
HCL's Nordics success story based on Vested model
HCL Technologies, a next-generation global technology company and familiar partners of Technology magazine,helps enterprises reimagine their businesses for the digital age. By joining forces with Husqvarna, HCL will be able to join them on their innovation journey to create products and services for global clients.
Speaking on the partnership, Pankaj Tagra, Corporate Vice President and Nordic and DACH Head, HCL Technologies, said: "The trust between the two organisations gives us a ringside view of Husqvarna's operations. As our collaboration grows stronger, we are committed to supporting Husqvarna's digitalisation to meet its business goals. The Vested principles mark a significant chapter in our Nordics success story. HCL has worked closely with Husqvarna and University of Tennessee to create a contract that has trust and transparency at its heart," said Tagra.
The HCL approach
Familiar partners of BizClikMedia and Technology Magazine, HCL has managed to carve its renowned reputation on the basis of a highly innovative and specialised approach stemming from three key concepts:
Ideapreneurship: inverting the "organisational pyramid", HCL empowers front line workers to develop concepts derived from their first-hand understanding of the customer experience.
Relationship beyond the contract: the sum of strong values combined with culture, HCL fosters trust, transparency, and flexibility to fulfill customers' best interests
Mode 1-2-3 Strategy: this combines 'core services' with 'next-gen services', products and platforms to create a distinctive three-layer digital enterprise
The company is focused on delivering "technology for the next decade, today," and its reach extends across the industry spectrum, from aerospace and defense to banking, healthcare, retail and more.