Jeff Bezos' Blue Origin to create commercial space station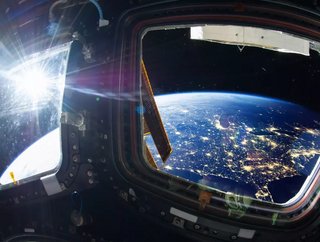 Blue Origin and Sierra Space are developing a space station, Orbital Reef, which will be a mixed-use business park supporting research and manufacturing
Jeff Bezos' space company Blue Origin and Sierra Space, which builds and delivers the future of space transportation, destinations and infrastructure, offering "space-as-a-service" have unveiled plans for a private space station called "Orbital Reef," which it expects to deploy between 2025 and 2030.
Orbital Reef will be a commercially developed, owned, and operated space station to be built in low Earth orbit. It is backed by space industry leaders and teammates including Boeing, Redwire Space, Genesis Engineering Solutions, and Arizona State University.
This unique destination will offer research, industrial, international, and commercial customers the 'cost competitive end-to-end services' they need including space transportation and logistics, space habitation, equipment accommodation, and operations including onboard crew.
"For over sixty years, NASA and other space agencies have developed orbital space flight and space habitation, setting us up for commercial business to take off in this decade," said Brent Sherwood, Senior Vice President of Advanced Development Programs for Blue Origin. "We will expand access, lower the cost, and provide all the services and amenities needed to normalise space flight. A vibrant business ecosystem will grow in low Earth orbit, generating new discoveries, new products, new entertainments, and global awareness."
 
The

next evolution of commercial space
Orbital Reef will be capable of hosting 10 people once fully operational, and its internal volume will be around 90% of the current volume of the International Space Station.
According to Blue Origin, it will feature a "human-centered space architecture" with "world-class services and amenities." There will be multiple ports for visiting spacecraft and modules. It will also apparently feature an open system that will enable any customer or nation to use it. As the market for such facilities grows, Blue Origin promises that Orbital Reef will scale the amenities and utilities to match.
"The Orbital Reef represents the next evolution of the commercial space paradigm by creating the first ever crewed private sector platform in low Earth orbit. The Orbital Reef will carry forward the singular legacy of the ISS, supporting innovative microgravity research, development, and manufacturing activities which will advance fields as diverse as communications and biotechnology," said Mike Gold, Executive Vice President for Civil Space and External Affairs at Redwire. "The microgravity environment presents an entirely new arena for commercial and scientific development, making Orbital Reef the platform that will launch new technologies and capabilities dramatically improving life on Earth while enabling humanity's journey to the stars."