Jeff Bezos steps down as Amazon CEO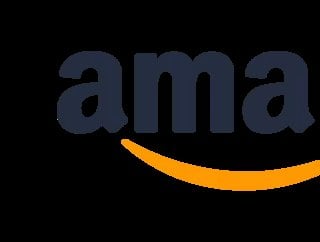 Amazon CEO Jeff Bezos has stepped down as CEO and will be replaced by Andy Jassy, who currently serves as CEO of Amazon Web Services (AWS)
Jeff Bezos officially stepped down from his role as CEO of Amazon yesterday, handing over to Andy Jassy, the head of Amazon's cloud-computing division, Amazon Web Services. Jassy joined Amazon in 1997 and has led Amazon's Web Services cloud team since its inception. 
"We chose that date because it's sentimental for me, the day Amazon was incorporated in 1994, exactly 27 years ago," Bezos said at Amazon's annual shareholder meeting. He will be transitioning to a new position at the company as executive chair of the Amazon board. 
Jassy "is going to be an outstanding leader, and he has my full confidence," Bezos said.
"He has the highest of high standards, and I guarantee that Andy will never let the universe make us typical," Bezos added. "He has the energy needed to keep alive in us what has made us special."
Bezos, 57, founded Amazon in 1994 and has since transformed the online bookstore into a mega-retailer with global reach, selling items from gadgets to groceries to streaming. Amazon surpassed a $1 trillion market cap under Bezos' leadership in January of last year, it's now worth more than $1.6 trillion.
What is next for Bezos?
Bezos is stepping away from day-to-day Amazon management to spend more time on projects including his space firm Blue Origin,  which is set to take him into space later this month.
Jeff Bezos recently invited Wally Funk, an 82-year-old woman, as an 'honoured guest' to join him on the first human flight by his space company. Ms Funk underwent training in the 1960s and will become the oldest person to ever fly to space, joining the Amazon founder, his brother Mark and a mystery person who paid $28m (£20m) at auction for a seat.
The company plans to launch its passengers more than 100km (62 miles) above the Earth's surface, allowing them to experience microgravity.
He will also be focusing time on the Washington Post, which he purchased in 2013 for $250 million, the Day 1 Fund, a non-profit organisation with the goal of supporting homeless families and funding educational opportunities, and the Bezos Earth Fund which he founded in 2020 to help fight climate change.