Klick Health: keeping transformation efforts consistent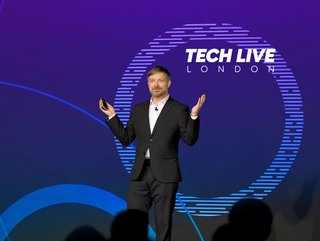 Kreshnik Mati, Vice President, Technology at Klick Health joined TECH LIVE LONDON to discuss the importance of consistency in change management
Klick Health is made up of over 1000 people passionate about life sciences, dedicated to doing things differently. Since 1997, the company has been a commercial partner laser focused on developing, launching, and supporting life sciences brands to maximize their full market potential.

In his keynote session, 'Applied Composability In Complex Organisations' at BizClik Media Groups' TECH LONDON LIVE from the Tobacco Dock in London, Kreshnik Mati, Vice President, Technology at Klick Health joined us to share the need for businesses to change quickly and effectively while creating and preserving repeatability, consistency, and business values should be the main goal of most change management and transformation efforts.
Mati went through approaches rooted in categorical foundations to contextualise and map these organisational transformations.
Who is Klick Health's Kreshnik Mati?
Mati is an experienced leader of leaders with more than a decade of nurturing digital teams and has a strong ability for adapting to changes in business needs. He also helps clients innovate in an ever-changing technology landscape.
With the right blend of experience in technology, innovation, strategy, and business solutions, Mati has been working on a varying range of digital channels and products, including complete product lifecycles for web, desktop, mobile, email, eCommerce, CMS, B2B, and social media.
In a quest to improve how we build complex systems, Mati has researched and developed platforms that abstract complex information into simpler dimensions.
Ongoing tech interests are in:
Distributed Computing
Category Theory
Formal Methods
Machine Learning