Lidar leader Luminar recruits Tesla and Intel veterans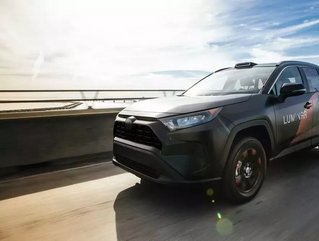 Tesla's Alan Prescott and Intel's Trey Campbell joined the autonomous vehicle lidar provider Luminar in its legal and investor departments respectively...
 Luminar, a Palo Alto, California-based developer of lidar sensors and software for use with autonomous vehicles, has announced the recruitment of two veterans from Tesla and Intel respectively.
Intel and Tesla veterans
Alan Prescott, who was previously Tesla's top lawyer in his role as General Counsel, has joined as Luminar's Chief Legal Officer. Alongside Tesla, he has extensive industry experience at both Uber and Ford Motor Company.
Austin Russell, Founder and CEO of Luminar, said: "He understands the challenges and nuances of operating in both the autonomous driving space and in the automotive industry more broadly, and we look forward to his insights and expertise as we continue to scale our business and accelerate the expansion of our product and commercial roadmaps."
Also joining to lead Luminar's Investor Relations is Trey Campbell, previously of tech giant Intel as its Vice President of Investor Relations. Tom Fennimore, Chief Financial Officer at Luminar, said: "Trey's strong leadership and communication experience as well as long-standing relationships with the financial community will help tremendously as we spearhead the industry, creating shareholder value and taking Luminar to the next level."
The autonomous vehicle lidar debate
Lidar technology is used in the majority of driverless cars, but Tesla in its own vehicles. In short, the technology is the visual equivalent of radar, measuring distances by shining a laser onto a surface and sensing its reflection. Aside from its use in autonomous vehicles, the technology was first developed for use in processes such as surveying.
Luminar says it partners with seven of the ten largest automotive manufacturers to aid their autonomous driving efforts, and has signed a product deal with Volvo. Last year the company went public via a $3.4bn involving a merger and investment from the likes of Peter Thiel, Volvo and Gores Metropoulos.
(Image: Luminar)