Managing enterprise and consumer mobility: A Q&A with UrboLabs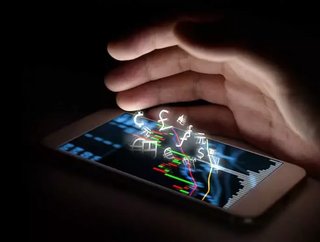 Continual advancements in technology hasled to a surge in both enterprise and consumer mobility as everyday tasks become increasingly available at the t...
Continual advancements in technology has led to a surge in both enterprise and consumer mobility as everyday tasks become increasingly available at the touch of a button.
However, much like spam email in an inbox, the growth of mobile connectivity has often led to a lack of clarity and relevancy for consumers, for businesses, and for the individual.
Speaking to Arthur Guberman, the Founder and CEO of innovative mobile platform UrboLabs, we learn more about this problem and gain exclusive insight into how the company is working to combat the issues surrounding this using its own game changing technology.
1) Can we start by providing a brief overview of the service UrboLabs offer?
UrboLabs is a company behind the mobile platform called Urbo that offers real time communication between businesses and consumers with nearly 100% relevancy. Urbo users fully control the communication flow by reconstructing their real world virtually and retaining complete control over which businesses they would like to receive promotions from. Whether it is a favourite restaurant, pharmacy, doctor's office, retail store, bank, school, or any other entity with a physical address - Urbo covers it. This user-initiated communication approach significantly increases relevancy while shifting control over content back to the businesses, which stands in direct contrast to all other platforms where content is driven by marketing and data analytics that heavily rely on user data.
2) When was the idea first conceived and how did you get the business up and running?
The idea was conceived over two years ago. Originally, we were solving a slightly different problem. Have you ever thought about how many different mobile applications you have on your phone? And how many of them you actually use? Just like with everyone else, that ratio is fairly large. To solve this problem, we were trying to create a platform where users can personalise their preferences and consolidate information flow. The solution we had in mind was to allow users to recreate their real world virtually on one platform. We could not get it right for some time, especially in the way of most effectively representing it in one user interface. However, after multiple iterations we arrived to two interfaces that we have now, what we call business-like interface and game-like interface. Once we got it right, we realised how powerful this concept really is and that once the user adds a business to his/her world, that business not only gains mobile presence on our platform without creating their own mobile app, but also acquires a direct and extremely relevant line of communication with that consumer.
See also:
3) How much has UrboLabs grown from that point to where the business is today?
Looking back, it's really unbelievable how much we have accomplished over the last two years. We started with nothing but an idea and built it into a real company. Our engineering team is absolutely great and we are continuing to innovate with every release. We have accumulated significant IP and just re-filed and expanded our patent with USPTO. We built a platform that is gaining traction and attracts significant interest from our customers. We just completed a funding round in April and launched Urbo in May in NJ. Things started moving so quickly that we began intentionally putting some brakes in to retain control of the situation.
4) What makes the service UrboLabs offers unique to the end user?
End users are inundated with often irrelevant information, which is a result of fierce competition for users' attention and platforms that are geared more towards social media than communication. There is also proliferation of mobile apps, making it impossible for the average user to keep up with all the noise. Urbo solves these problems by offering a way to consolidate everything users care about on one platform. In the process, this passes control over communication flow back to the consumer, reducing noise, increasing communication relevancy and effectiveness, combining multiple features in one app, rewarding users for performing daily tasks, and much more.
5) Explain the main benefits users can experience through the Urbo platform?
There are number of benefits users receive by leveraging the Urbo platform. By adding their favourite restaurants, businesses, schools, doctor offices, really anything that they care about to Urbo, they receive a consolidated view of their world where all the information about their favourite businesses will be available in one place. Anything from phone numbers, to navigation, to their favourite places will be just one click away. This approach also ensures that all promotions and events users receive on Urbo will be extremely relevant to them, filtering out unwanted noise and handing back full control to users over who they receive information from. Users also get rewarded for performing everyday tasks like sharing deals with their friends, checking into a business, and more.
6) What are the main positive themes that customers relay back about your platform?
We get a lot of positive feedback both from businesses and users. Users absolutely love our interface; the common theme is that it allows them to graphically represent their world in an easy way that almost feels like a game. Additionally, we hear a lot about how it filters out all the noise and rewards them for routine behaviour. On the business side, the biggest thing we consistently hear from participants is how much they love the ability to communicate with their customers in real time with such a high relevancy, and how this ability solves real world issues for them.
7) Explain how businesses benefit from UrboLabs?
Urbo offers a lot of benefits for enterprises. To start with, it's very difficult for SMEs to build, maintain, and market their own mobile app. Urbo offers them mobile presence just by signing on to the platform. Urbo also offers businesses a communication channel to new and existing customers, allowing them to send notifications, promotions and events on demand, in real time, and with very high relevance. By signing up on the platform they also receive loyalty and reward features that allow their customers to earn money while performing everyday tasks like walking into their favourite businesses, sharing new and exciting deals with their friends, and being able to easily redeem rewards both in their place of business as well as on the platform. We also offer features to help promote participating firms, as well as helping users to discover local companies that they did not know about previously.
8) How competitive is the sector that you're operating in?
From large e-commerce marketplaces, to social media giants, to smaller players in the rewards and loyalty space, there are many companies that provide bits and pieces of what we do. However, no company offers a consolidated platform that not only simplifies things and reduces noise for users, but at the same time offers businesses a direct line of communication to consumers, mobile presence, rewards and loyalty features all on one platform. So, while this sector is fairly competitive, we know that we have a superior value proposition and are staying focused on what we do while continuing to both innovate and execute on our business plan.
9) You say on your site that the platform helps "strengthen local economies" – what do you mean by this?
Local businesses are having a very hard time competing with one another online, with many of them closing or seeing their profit margins shrinking. That in turn has negative impact to the whole community. Urbo is offering tools for small businesses to slow down and hopefully reverse that trend. No matter how small the business is or where it is located, it can now attain mobile presence, benefit from a cool looking interface and power of the platform. We have already seen some success stories and I'm hoping for that trend to continue.
10) What is the growth strategy for UrboLabs over the next chapter of its story?
While our goal is to expand the Urbo platform nationally, right now we have to be careful not to overstretch. We are concentrating on the NJ market and planning expansion into the New York metro area. The key for us is scalability; every business with a physical address is a potential UrboLabs customer. This makes our platform somewhat unique, but at the same time presents challenges that we are solving before taking Urbo nationally.
11) Does Urbolabs have any new innovations in the pipeline that will take the business to the next level?
Absolutely, we have built this company on innovation and thinking outside of the box. While there are many ideas currently on the drawing board that we think will significantly enhance Urbo and open up new business opportunities, there are two areas of focus where we can make an immediate impact. One is a set of features to promote customer loyalty, something our customers have been asking for. The other is the introduction of a secure digital payment system on the platform.
12) Can you give us an overview of your professional background and what led you to this point in your career?
I've been in technology and technology management all my professional life, working in various industries ranging from startups to financials, defence to entertainment. I love to innovate and solve real world problems with technology. Whether it is an efficiency improvement, automation, or a new product that will make everyday life easier – I have never shied away from a challenge, subscribing to the model of "build it and they will come". I've always been an entrepreneur, having founded one startup prior to UrboLabs. So, for me, UrboLabs is a natural progression in my career that constantly presents new challenges, allowing me to both learn and leverage my experience.
Arthur Guberman, UrboLabs Founder & CEO