Mark Zuckerberg: from college dropout to billionaire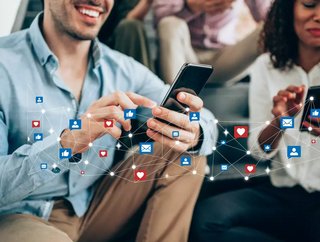 As the creator of the most popular social media platform, Facebook, Mark Zuckerberg has shaped the way generations communicate online
Mark Zuckerberg is the co-founder and CEO of the popular social networking website, Facebook. Founded out of his college dorm room at university, Zuckerberg left Harvard University in his sophomore year to concentrate on building the Facebook site.
The user base of the website has now grown to more than two billion people, turning Zuckerberg into a billionaire.
Early accomplishments
From an early age, Zuckerberg used his talents to create online applications for his friends and family to use. Around the age of 12, Zuckerberg used Atari BASIC to create messaging program 'Zucknet'.
Zucknet was used by Edward Zuckerberg, Mark's father, in his dental office to communicate with this receptionist. The Zuckerberg family also used it within their house.
Throughout his early education, despite excelling in literature and captaining the fencing team, Zuckerberg remained fascinated by computers. In high school, he created an early version of the music software Pandora.
Companies including AOL and Microsoft expressed interest in buying the software, as well as hiring teenage Zuckerberg before graduation. He declined these offers.
Life at Harvard University
By Zuckerberg's sophomore year he had developed the reputation as the go-to software developer on campus.
In his time at Harvard, as well as developing Facebook, he built programs called CourseMatch and Facemash.
CourseMatch helped students choose their classes based on the course selections of other users.
Facemash compared the pictures of two students on campus, allowing them to vote on who was more attractive. This was later shut down by the school administration after it was deemed inappropriate.
Zuckerberg was sought out to help fellow students Divya Narendra and Cameron and Tyler Winklevoss on an idea of their own. The idea, a social networking site they called Harvard Connection, was designed to use information from Harvard's student network to create a dating site for the Harvard elite.
After agreeing to help, Zuckerberg dropped out to work on his own site, The Facebook.
Founding Facebook
With his friends, Dustin Moskovitz, Chris Hughes and Eduardo Saverin, Zuckerberg created The Facebook. This site allowed users to create their own profiles, upload photos and communicate with others.
The group of friends ran the site out of a dorm room at Harvard University until June 2004. In the same year, Zuckerberg dropped out of university and moved the company to Palo Alto, California.
By the end of 2004, Facebook had 1 million users.
In 2005, Accel invested $12.7 million into the network even though at the time it was only open to Ivy League students.
After granting access to other colleges, schools and international schools to use his site, Zuckerberg's Facebook grew to more than 5.5 million users by 2005. 
Although companies offered to buy the social networking site, Zuckerberg did not want to sell out. One offer he turned down was a $1bn buyout offer from Yahoo in 2007. Zuckerberg focused instead on expanding the site and opening more features.
But, in 2007 Facebook did strike a deal with Microsoft. The software company paid $240 million for a 1.6 per cent stake in Facebook. Digital Sky Technologies purchased 1.96 per cent for $200 million two years later.
Zuckerberg's net worth was estimated at about $1.5 billion in 2008.
Legal battles with Harvard Connection
Despite his successes with Facebook, Zuckerberg faced legal issues with the creators of Harvard Connection. 
Claiming Zuckerberg stole their idea, the creators of Harvard Connection insisted the software developer paid for their businesses losses.
After incriminating messages revealed Zuckerberg may have stolen the intellectual property of Harvard Connection, Zuckerberg apologised saying: "I think I've grown and learned a lot."
An initial settlement of $65 million was reached. Despite this, the legal dispute over the issue continued into 2011 after claims Narendra and the Winklevosses claimed they were misled in regards to the value of their stock.
Current Influence
With a net worth of $113 billion, Zuckerberg signed the Giving Pledge which means he will donate 50% of his net worth to philanthropic causes before he dies. In 2010, he donated more than $100 million to save the Neward school system in New Jersey.
Following the birth of his daughter, Zuckerberg and his wife, Pricilla Chan, authored an open letter in which they pledge to give away 99% of their net worth during their lifetime