McKinsey: How CIOs Become Strategic Business Leaders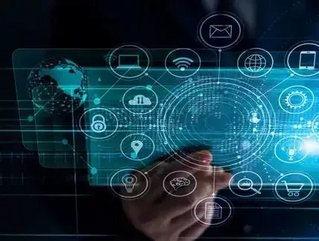 Organisation Success is now driven by Digital Technology, can today's CIOs move from functional to strategic leaders and build a Digital Ecosystem...
Technology is core to business success, yet management consultancy McKinsey's 2018 strategy survey found fewer than 80 percent of organisations that had pursued digitisation were still in the "early stages" of technology transformation.
The consultants recognise some legitimate delays – including "the mind-boggling complexity of legacy systems" – but point the finger squarely at CIOs who have failed to expand their role beyond its traditional remit into a "core driver of business value".
Disjointed tech projects led by CIOs who had not rationalised the holistic role of technology in the company had fragmented digital strategy and become bogged down, failing to deliver business value to the organisation.
The key to holistic technological transformation
McKinsey argues holistic change is paramount, and calls on the CIO to think along three vectors:
Reimagine the role of technology in the organisation, including as an integrated business and innovation partner.
Reinvent technology delivery, embracing agile, improving IT services with next-gen capabilities.
Futureproof the foundation, keeping pace with technological advances and enabling data ubiquity.
Five habits of highly successful CIOs
In order to bring umbrella success to a company's tech strategy, it's useful to consider the characteristics and habits of productive CIOs.
McKinsey argues that CIOs should be business leaders with a strong understanding of the company's workings and take time to research functional elements of management beyond attending high level strategy meetings – monitoring customer service calls, for instance, or seeking direct feedback.
The CIO should take responsibility for initiatives that generate revenue such as e-commerce or digital product development, and also be an agent of change. Getting on the board of another company is an excellent way to extend broader business knowledge.
A key to transformation success is to garner support from leadership across the organisation, clearly explaining the benefits to get the buy-in from multiple channels. An integrated plan must account for, and highlight risks and dependencies in all areas of the business, not just in IT.
Acquisition of the best personnel is also crucial, and the CIO must be adept at talent scouting. That means not just knowing what to look for, but how to attract the best in the sector, develop talent internally and retain existing staff.
The CIO should be a culture revolutionary, building an engineering community, and supporting collaboration to make teams feel satisfied and valued.
And the CIO must be a tech translator, effectively articulating the benefits of transformations while allaying leadership fears based on expensive, time consuming and value-lacking projects in the past.