Meta, Microsoft, and others form Metaverse Standards Forum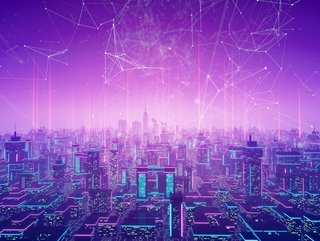 As virtual worlds develop, Meta, Microsoft and other tech giants are hoping to create industry standards to make digital worlds compatible with each other
Microsoft, Epic Games, Meta, and 33 other companies and organisations have formed a standards group for metaverse technology.
The Metaverse Standards Forum is free to join and plans to focus on "pragmatic, action-based projects" like hackathons and open source tooling, to accelerate the testing and adoption of metaverse standards, while also developing consistent terminology and deployment guidelines.
Hosted by the Khronos Group, the Forum is open to any company, standards organisation, or university at no charge through a Participant Agreement.
"The metaverse will bring together diverse technologies, requiring a constellation of interoperability standards, created and maintained by many standards organisations. The Metaverse Standards Forum is a unique venue for coordination between standards organisations and industry, with a mission to foster the pragmatic and timely standardisation that will be essential to an open and inclusive metaverse," said Neil Trevett, Khronos president.
Forming the foundations of the metaverse
The metaverse is creating a space for more diverse technologies and creating new levels of immersiveness. Interactive 3D graphics, augmented and virtual reality, photorealistic content authoring, and digital twins are just some of the technologies organisations are exploring in the metaverse.
The Metaverse Standards Forum aims to foster consensus-based cooperation between diverse SDOs and companies to define and align requirements and priorities for metaverse standards—accelerating their availability and reducing duplication of effort across the industry.
"Building a metaverse for everyone will require an industry-wide focus on common standards. The Metaverse Standards Forum can drive the collaboration that's needed to make this possible, and Meta is committed to this work. Creators, developers and companies will all benefit from the technologies and experiences that will be made possible by common protocols," said Vishal Shah, Vice President of Metaverse at Meta.
The activities of the Forum will be directed by the needs and interests of its members and may involve diverse technology domains such as 3D assets and rendering, human interface and interaction paradigms such as AR and VR, user created content, avatars, identity management, privacy, and financial transactions. Forum meetings are expected to start in July 2022.
"For the metaverse to be successful and ubiquitous, it must be built on open standards, just like today's 2D web — and our joining the Metaverse Standards Forum will help the community usher in a new era of collaborative and open 3D standards that will form the foundation of the metaverse," said Rev Lebaredian, Vice President, Omniverse & Simulation Technology at NVIDIA.