Metapack adds what3words location technology to its platform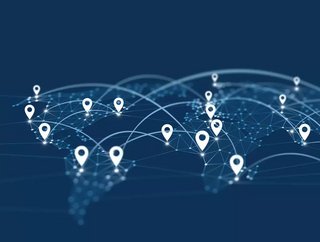 What3words location technology enables Metapack's customers to have parcels delivered to a precise location anywhere in the world
Metapack, which helps eCommerce and delivery professionals meet consumers' growing expectations of delivery, has added global location technology what3words to its delivery management platform. 
Street addresses often aren't accurate enough to specify precise locations, such as building entrances, and also don't exist for parks and many rural areas. This makes it hard to find places and prevents people from describing exactly where help is needed in an emergency.
What3words is a location technology that divided the world into 3 metre squares and given each square a unique combination of three words: a what3words address. Therefore, whether it's a house front door or entry to a warehouse, every entrance has its own unique address. It also means every parking space, garden shed, and safe space can be easily identified as a delivery point. 
It's crucial to know exactly where a package should be dropped off, especially during the past year when fulfilling contact-free deliveries. What3words addresses are unique, they cover the entire world and are available in 47 different languages.
Metapack is a provider of delivery management technology to global brands and retailers and with access to a library of 400+ carriers and 4,900 delivery services. Adding what3words addresses enables efficient, consistent and highly accurate deliveries for its partners, particularly in the last mile.
Increased demand for deliveries 
Due to COVID-19 there has been a dramatic increase in online shopping, therefore an increase in deliveries. A study carried out by Loqate found that one-third of respondents either don't verify address data or leave it up to the courier. When addresses are inaccurate or incomplete, 41% of deliveries are delayed, and 39% simply fail.
Chris Sheldrick, co-founder and CEO of what3words, said: "every eCommerce retailer that accepts a what3words address at checkout via our plugin is playing a key role in elevating the customer delivery experience. Enabling Metapack to receive a what3words address and pass it directly to carriers means that customers can provide extremely accurate delivery locations and receive their parcels first time, every time. It's a simple addition that can truly make a huge difference to people all over the world." 
Retailers can specify a what3words location for a consignment in Metapack Delivery Manager in two ways: under the Delivery Manager Delivery tab when Creating a Delivery; or in a single API call that creates the consignment.