Microsoft acquires Two Hat to collaborate on online safety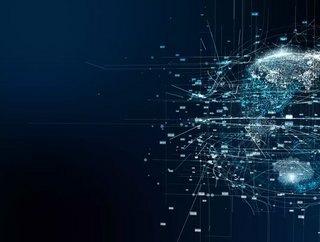 Microsoft is buying Two Hat, a content-moderation provider, to help safeguard its gaming and other consumer services
Microsoft has acquired Two Hat, a leading content moderation solution provider offering protection measures for online communities with a vision to build better experiences for everyone.
The acquisition is an evolution of the longstanding relationship between Microsoft and Two Hat that will combine innovative technology, research capabilities, highly skilled teams, and cloud infrastructure. 
Making online a safer place 
The impacts of the COVID-19 pandemic are making it likely that children now spend even more time online than ever and what they spend their time doing online will likely have changed. For example, there has been an increased reliance on access to the internet for schooling and communicating with friends and family.
According to Microsoft, growing amounts of harmful content shared online have increased the need for effective and proactive content moderation. For any online community to thrive, content moderation is a critical investment to ensure positive user experiences and maintain engagement over time. 
"We have partnered with Xbox and the Microsoft team for several years and share the passion and drive to make meaningful change in the advancement of online civility and citizenship. We are committed to ensuring safety, inclusion and online health & wellness are always at the forefront of our work and through joining Microsoft, we can provide the greatest concentration of talent, resources and insight necessary to further this vision," explained Two Hat in a blog post. 
Detecting and removing harmful content
Starting in 2012 with a belief that everyone should be able to share online without the fear of abuse or harassment, Two Hat's founder, Chris Priebe, understood the importance of healthy, inclusive, and safe digital spaces for kids and founded the company to help solve these issues. 
For the past few years, Microsoft and Two Hat have worked together to implement proactive moderation technology into gaming and non-gaming experiences to detect and remove harmful content before it ever reaches members of our communities. For example, Two Hat's technology has helped to make global communities in Xbox, Minecraft and MSN safer for users. 
"In our ever-changing digital world, there is an urgent need for moderation solutions that can manage online content in an effective and scalable way. With this acquisition, we will help global online communities to be safer and inclusive for everyone to participate, positively contribute and thrive," Microsoft said.