Microsoft to support Australian space start-up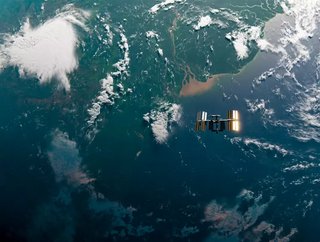 Microsoft has announced it will support Australian space enterprise technology and business to business start-ups with its Space Startups initiative
Microsoft has launched its initiative to support space start-ups. Its Microsoft for Space Startups Australia initiative is focused on propping up businesses that apply data sourced from outer space to Azure technology-based applications.
This start-up program comes after Amazon Web Services (AWS) launched its own space accelerator program. This program was established to place 10 companies from around the world into a four-week accelerator program.
The initiative under Microsoft will offer various benefits to enterprise technology and business to business (B2B) start-ups. These start-ups will offer technical solutions to support digital transformation and made less than $25 million in total annual revenue.
"We are focused on enabling and building an ecosystem of companies committed to taking on some of the toughest issues in the advancement of space technology and exploring uses of this technology for the betterment of humanity and continued exploration in space," said Lynn McDonald, Azure space lead at Microsoft Australia. 
"Microsoft is innovating in space and we're excited to work with start-ups creating new technologies and innovative capabilities. We're seeing important and cutting-edge innovation in Australian space start-ups and we want to enable, support and accelerate their journey," she added. 
Supporting development and growth with Microsoft technologies
Just today Microsoft announced as part of the Space Startup program, Spiral Blue will have access to a wide range of Azure technologies and AI-infused services that it will be able to leverage to develop its service. As part of the announcement, Microsoft explained that the company uses edge computing to democratise space data.
Spiral Blue is working with innovative and new satellite companies to collect more locally-focused data, process that data at the edge and deliver it to earth in very practical formats. This is to support its vision to create a cloud-based platform that can deliver affordable, meaningful insights from space sourced data.
"We are essentially building a cloud-like infrastructure in space – it makes sense to partner with the largest cloud computing companies on the planet to see how we can learn from each other to build out this architecture and then hopefully to access some of Microsoft's customers and bring them into our pipeline as well," said Taofiq Huq founder and CEO of Spiral Blue.
Supporting cutting edge Australian space innovation
Microsoft's approach to space is focused on integrating the Azure cloud platform with an ecosystem of space partners to develop a multi-orbit, multi-band, multi-vendor, cloud-enabled capability. 
The benefits start-ups that are part of the initiative will gain include:
Access to Microsoft technologies

Access to Azure credits

Enterprise-grade Azure technical support

Go-To-Market and co-selling opportunities with Microsoft's global partner and customer network

One-on-one engagement with Azure Technical Advisors  

Mentor program with access to a network of experts across space, networking, cloud technologies, business, sales, operation and marketing
Space Startups Australia is looking for new companies to join and support Microsoft's goal to make space connectivity and compute more accessible for industries like agriculture, energy, telecommunications, and government.  
Ultimately, the initiative will support and enable cutting edge Australian space innovation designed to help tackle the planet's toughest problems. It will focus on sustainability, climate change, agriculture, mining and resources and also provide digital platforms supporting innovative activities in space.