Nanomedicine market forecast to boom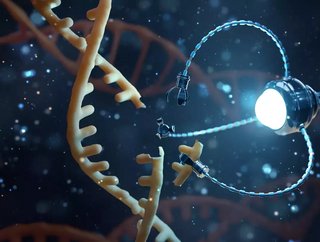 Healthcare nanotechnology predicted to hit $418.6 Billion by 2026
Global Industry Analysts Inc., (GIA) the premier market research company, has today released its report titled "Healthcare Nanotechnology (Nanomedicine) - Global Market Trajectory & Analytics". The report offers new insights into the opportunities and challenges the marketplace faces in a post COVID-19 world.
231 companies were involved in the study, including Abbott Laboratories; Celgene Corporation; CombiMatrix Corporation; GE Healthcare; Johnson & Johnson; Leadiant Biosciences, Inc.; Mallinckrodt PLC; Merck & Co., Inc.; NanoSphere Health Sciences, Inc.; Pfizer, Inc. and others.
Some of the key findings predicted:
Global Healthcare Nanotechnology (Nanomedicine) Market to Reach $418.6 Billion by 2026
The U.S. Market is Estimated at $63.5 Billion in 2021, While China is Forecast to Reach $73.5 Billion by 2026
In-vitro diagnostics Segment to Reach US$17.8 Billion by the year 2026
About Global Industry Analysts, Inc. & StrategyR™
Global Industry Analysts, Inc., is a renowned market research publisher the world`s only influencer-driven market research company. Proudly serving more than 42,000 clients from 36 countries, GIA is recognized for accurate forecasting of markets and industries for over 33 years.