Navya: Reinventing transport with self-driving solutions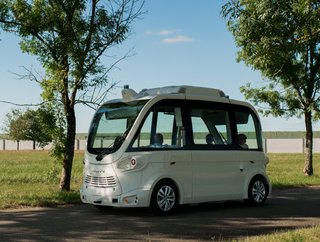 As autonomous driving continues to develop, we look at Navya and how it is aiming to revolutionise the idea of mobility in cities and on private sites
Navya is a French supplier of autonomous mobility systems and associated services, founded in 2014.
With approximately 280 employees in France (Paris and Lyon), in the United States (Michigan) and in Singapore, Navya aims to become a leading player in Level 4 autonomous mobility systems for passenger and goods transport.
The self-driving and electric Autonom Shuttle was launched in September 2015 as a first and last mile passenger transport solution. Since its launch, more than 200 units have been sold in 25 countries as of 31 December 2021.
Meeting the needs of an autonomous, driverless vehicle
Capable of transporting up to 15 people, Autonom Shuttle Evo aims to make it possible for operators to improve productivity on private sites, and ease road congestion in urban centres.
The Autonom Shuttle Evo was explicitly designed to meet the needs of an autonomous, driverless vehicle while also optimising navigation and safety features. With neither a steering wheel nor pedals, Autonom Shuttle Evo uses effective guidance and detection systems that combine various advanced technology types. Data from Lidar sensors, cameras, GPS RTK, IMU, and odometry is merged and interpreted by deep learning programs.
Navya and Charlatte Manutention created Charlatte Autonom in October 2018 to develop autonomous tractor solutions for industrial sites and airports.
This subsidiary combines the quality and performance of Charlatte Manutention's T135 electric luggage tractor, which has more than 20,000 vehicles in operation worldwide, with Navya's knowledge of autonomous vehicles.
With the roll-out of smart, autonomous vehicles, air transport players aim to improve baggage flow performance and ramp safety at airport hubs. By automating traffic flows, operators can focus on decision-making and management actions, which saves time and efficiency when handling aircraft.
An autonomous future
Earlier this year Navya announced it had joined the Movin'On Autonomous Vehicle Community of Interest, launched by the MACIF, with a view to speeding up the deployment of sustainable and shared mobility solutions in rural areas and peri-urban zones.
The Autonomous Vehicle Community of Interest was set up in 2019 by the MACIF and is hosted by the Movin'On LAB, launched by Michelin. It is made up of 13 companies, including Navya, and brings together a large number of public and private players whose common vision is to provide a more inclusive and sustainable form of mobility through the deployment of shared self-driving shuttles in the field.
"Joining the Movin'On Autonomous Vehicle Community of Interest is an important step for Navya. While autonomous mobility is often associated with towns and the emergence of smart cities, we will demonstrate how self-driving shuttles bring equal value to rural areas and peri-urban zones. The communities that are based there have a real need for practical solutions and we will work with them on use cases that are replicable on a large scale," said Sophie Desormiere, CEO of Navya.
"Through this collaboration we will develop an inclusive form of mobility, which contributes to a shared autonomous future and enriches the life of the community. Navya has the technology, skills and cutting-edge expertise, in particular in software and data engineering, and commands the operational excellence to provide innovative, safe, clean solutions, that are not only adapted to all use cases but also ensure that they are economically viable," she concluded.