NBS CEO on technology leaders navigating the moral maze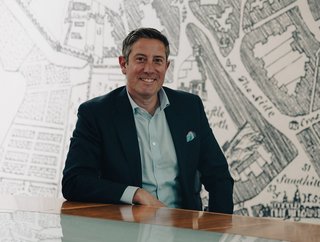 Russell Haworth, CEO of NBS, a global SaaS platform for the design, supply and construction of the built environment, shares thoughts on leading ethically
'Move Fast and Break Things' can't be a mantra for today's tech leadership.
When it comes to the ideal skillset for technology leadership, think Swiss Army Knife with a built-in ethical indicator. By that I mean you need to be highly flexible and capable of many things, while constantly aware of the fallout of the decisions you make. Curiosity is paramount, as is assessing impact. Just how can technology solve contemporaneous problems for the organisation and beyond, in a way that avoids causing harm but rather offers tangible benefits to society?
Very explicitly, those of us working in tech need to ask ourselves: what are the potential dangers of what we're considering? It can be used for good and for ill. So how do you approach digital transformation in a way that's socially and ethically responsible? After all, just because you can, doesn't mean you should.
Ethics as an integral part of business development
Not all of the technologies driving sweeping change in businesses and across global economies can claim to be 100 per cent trustworthy and benign. Cybercriminals constantly penetrate digital networks; automation can lead to job losses; and AI-enabled human rights abuses are reportedly rife. So, the best tech leaders will query potential harm, and focus on deploying software in a way that's on the right side of the ethical realm.
They must be responsible custodians of the AI programmes they commission and the 5G networks they're signing up to. They must weigh up what impact quantum computing, VR tools and robotics will have on people, as well as productivity and the bottom line.
Equally, strong tech leaders can't afford to be sheep. For example, blockchain is a hot topic today, but it's important to ask: How exactly could it be useful? Is it appropriate for our industry, and if so, why? If it creates the risk of criminal activity, is deploying it potentially unethical?
Technology with a worthy aim
Technology capable of driving positive societal change is the kind of tech I'm interested in. How rewarding to be involved in developing software that will tackle societal challenges such as cybersecurity, so that people can operate more safely on the internet, for example. There are countless examples of how tech can do good in the world.
At NBS our core purpose is supporting the construction industry, providing technology platforms and data transparency that will help make buildings and the built environment safer for everyone. Our software also empowers architects and building materials suppliers to work in more environmentally sustainable ways.
Micro-level morality
Industry's ability to ethically manage and increase trust in tech tools will grow in importance in the coming years, as evolution happens. Equally, over time, legislation is expected to limit the powers of Big Tech, and safeguard organisations against making morally questionable IT decisions over issues such as privacy, workers' rights and data security.
Yet we leaders also need to also look at the micro-level impact of digital transformation. Are new systems impacting employees' working days in a negative, demotivating way? If your colleagues are spending their days completing very dull data management or coding tasks, where can they get their inspiration from? What do they get up for in the morning? If incoming IT limits the scope of roles, and stifles creativity and purpose, you have to question the ethics of the investment.
On a final note, and because moral authority in leadership has been hogging the headlines recently thanks to 'partygate', I'm making the case for leaders to try harder at setting the ethical tone and communicating with honesty and transparency. Nobody's perfect, but if C-suites can demonstrate a strong moral stance, I believe more and more organisations will embed ethics into the fabric of corporate life. I certainly aspire to good judgement in myself and in my people, and believe this will help shape future prosperity.