Netcracker transforms the digital experience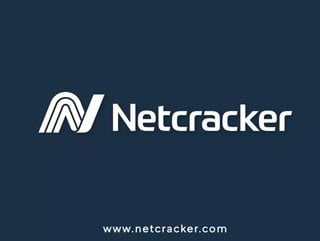 As a key partner of Sunrise UPC, Netcracker is helping businesses improve customer experience in the digital economy
Netcracker Technology provides mission-critical software to digital service providers around the world, including Swiss-based Sunrise UPC as they continue to disrupt the Swiss telecommunications market.
Bob Titus, CTO of Netcracker, said: "We want to enable Sunrise UPC to become the top telecommunications provider, and we are working with them to increase their market share and improve their customers' experience.
"Netcracker's partnership with Sunrise UPC focuses on using our Operations Support System (OSS) solutions to automate network infrastructure processes and guarantee implementation and monitoring of network and service configurations.
"We enable customers to deliver superior experiences with analytics-driven personalisation, power new business models with contextual advertising and ensure security with biometrics."
Netcracker addresses the trends and challenges of:
Driving industry digitalisation

Supporting new entertainment touchpoints

Delivering data-driven hyper personalisation

Enabling on-demand entertainment everywhere
Fabio Pellegrino, Vice President CIO IT Platform Delivery at Sunrise UPC, welcomed the partnership with Netcracker, saying: "Our philosophy is to keep the knowledge in the company and leverage the effects of our expert partners. We are upgrading to the new suite from Netcracker because their software helps provide us with a clear view of our inventory."
Titus commented: "Netcracker views the industry as being in a transformative stage with the introduction of 5G and the virtualisation of networks.
"Digital service providers must enhance their Business Support System (BSS) and OSS capabilities to take advantage of these technologies in automating their processes and monetising their networks. That's the investment that we've made to ensure delivery of those capabilities to service providers."
Netcracker focuses on BSS/OSS in four different domains:
Personalised customer engagement - mobile applications, retail point of sale and web portals

BSS/OSS in sales and services - product catalogues, order management and customer relationship management

Revenue management - online charging, real-time rating, subscription management and voucher management

Digital OSS - service provisioning and fulfilment within the network and cloud infrastructure
"In summary, our software automates end-to-end processes for digital service providers and achieves the best customer experience for their subscribers.
"Netcracker also supports the communications industry in general. We work with standards bodies, such as TMF, 3GPP and Metro Ethernet Forum, to make sure our platform is open and supports industry standards and associated APIs for easier implementation of our software," said Titus.
Read the full Sunrise UPC report HERE