Netflix offer free plan to boost sales in Kenya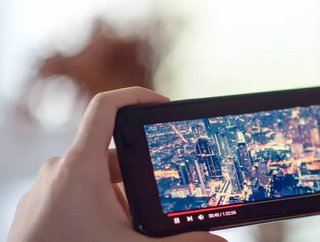 The world's most popular video streaming service is looking to solidify its presence in Kenya by offering a free plan to new users
Netflix's new free mobile plan in Kenya will be rolled out in the coming weeks. The company looks to do this as it aims to tap into the East African country which is home to over 20 million internet users.
"If you've never watched Netflix before — and many people in Kenya haven't — this is a great way to experience our service. And if you like what you see, it's easy to upgrade to one of our paid plans so you can enjoy our full catalogue on your TV or laptop as well," said Cathy Conk, Director of Product Innovation at Netflix, in a blog post.
This new plan does not require users to provide any payment information upon registration and is available to over 18-year-olds with an Android phone. The service will also not contain any advertisements.
In recent years, the streaming service, which is available in over 190 countries, has been coming up with different ways to attract customers in developing markets. 
To expand into India, the company began testing a $3 mobile-only plan in 2018. This offering was then expanded into other countries, for example, Netflix then offered a similar plan in Malaysia for $4.
Netflix's expansion into other markets
With its plans to expand into developing markets, it comes as no surprise that this is not the first time Netflix has offered its service for free, or at little to no price.
Having previously supported free trials in the many different markets in which it operates, Netflix offered a small portion of its movies and shows to nearly all of the 200 nations and territories where it operates.
The company has also run at least one campaign in India where its service was free of charge over the course of a weekend.
Pushing for customers in Kenya following a disappointing number of new subscribers
As part of this latest offering in Kenya, Netflix will be making roughly one-quarter of its television shows and movies available to users using the free plan. However, the company did not disclose how long it plans to offer this free service in Kenya, or if they would expand the offering into other markets.
To fully understand the markets in which the company want to expand into, Netflix claims to study each market and explore ways to make its service more compelling.
The announcement of its free service in Kenya also comes at a time when the company is planning to add mobile games into its service. 
This push for new customers is increasingly significant as Netflix also only added 1.5 million net paying subscribers in the quarter that ended in June this year, lower than what was forecast.