New players enter the electric vehicle market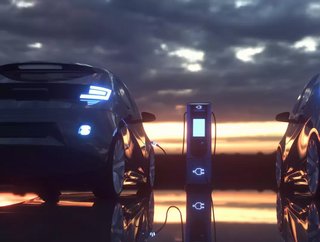 Electric vehicles are on the rise, and everyone wants a piece of this futuristic pie. Technology Magazine finds out who the new players are in the market.
UK electric vehicle or EV leasing company, DriveElectric, released a forecast that predicts a rise by over 74% on registrations of new EVs in 2022 after a slow year as many companies are pivoting to EV, including Japan tech and media conglomerate, Sony Group Corporation.
The tech giant aims to launch Sony Mobility Inc. this spring to explore "a commercial launch" of electric vehicles. Sony's president and chairman, Kenichiro Yoshida, said that the company is expected "to make the best use of artificial intelligence (AI) and robotics technologies."
"With our imaging and sensing, cloud, 5G, and entertainment technologies combined with our content mastery, we believe Sony is well-positioned as a creative entertainment company to redefine mobility," he added. 
More names to the list
Sony's shares jumped 4.2% in Tokyo after the announcement was made, just a few days after the 2022 new year. The same happened to the shares of Ford Motor that surged more than 11% on 4 January 2022, after the announcement on the plan to double the production capacity for its red-hot F-150 Lightning electric pickup.
After the success of Tesla Inc., many Wall Street investors are also expecting Apple Inc. to launch its own EV in the near future. Japan's Toyota Motor Corporation joined the bet by committing US$70 billion in December 2021 to transform its automobiles into EVs by 2030.
There are also several new contenders to consider. Rivian Automotive, Inc., an all-new electric-vehicle manufacturer founded in 2009, is one. Headquartered right outside of Detroit, Rivian managed to look so promising that Ford put US$500 million on the company while Amazon invested US$700 million.
California-based EV startup Canoo, first established as Evelozcity by Stefan Krause and Ulrich Kranz, plans to launch a minivan in 2022. It secured a deal with South Korean Hyundai Motor Group in February 2020 and completed a merger with Hennessy Capital Acquisition Corp IV. in September 2020.
Los Angeles-based design and technology company Faraday Future managed to raise more than US$2.4 billion in funding over six rounds from investors such as Ares Management and Birch Lake Partners. On the other hand, EV manufacturer Lucid Motors has raised more than US$1.3 billion in funding over five rounds, backed by lead investors that include Saudi Arabia's Public Investment Fund and China's Environmental Fund. The company is planning to go public soon and is valued at over US$50 billion. 
Chinese EV firm XPeng Inc. also captured investor interest throughout 2021 with strong delivery and revenue numbers, having delivered more than 5,600 smart EV units in May 2021, an increase of 483% year-on-year.