New speaker from Infosys announced for TECH LIVE LONDON!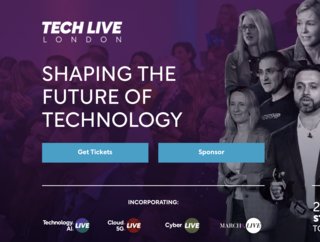 We are thrilled to welcome Alec Boere, Associate Partner of AI & Automation Europe at Infosys, one of the world's leading technology consultancies
In Brief
Name: Alec Boere
Company: InfoSys
Position: Associate Partner, AI & Automation, Europe
Year joined: 2017
Bio:
A seasoned disruptive design and technology expert with over 20 years of experience within the technology space, Boere has worked with some of the best agencies, consultancies and some of the world's leading brands.
He advises brands and corporations on the strategic development and delivery of cost saving, revenue generating or category differentiating disruptive technology products and services. He has worked across the ecosystem from platform builds, apps, social, RPA, Virtual Assistants, data science lead programmes and also proposition development.
His areas of expertise include AI, innovation management, product management, delivery (certified Scrum master), digital platforms, mobile, customer experience and strategy and he has proven expertise in operational cost reduction and revenue growth through digital self-serve.


Attending: Friday 24 June
Panel Discussion: 'Data and Analytics' (Tech&AI Stage, 15:30, Day 2)
Boere is joined by Matthew Murphy from Nova Scotia Health Authority to discuss data's applications in cloud computing, scalable AI, data fabrics, Big Data vs Small Data and Machine Learning.

The show: Tech Live London
TECH LIVE LONDON (June 23-24) features inspiring keynotes and lively roundtables alongside fireside discussions and Q&A sessions from some of the world's largest companies and innovative start-ups.
With a comprehensive content programme featuring senior thought leaders and industry experts, be a part of the conversations shaping the future of technology today. Build impactful relationships through 1-2-1 networking and experience our TECH Showcase featuring the latest cutting-edge technology.