Opinion: Russell Haworth, CEO, NBS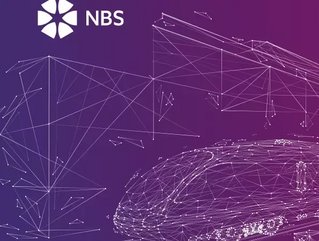 NBS provides software, data and analytics to the global construction market. Their CEO speaks to Technology Magazine...
Russell is CEO of NBS, believes the digital revolution in construction is now finally happening, and he tips this as the sector to watch in the next three years.

NBS are a construction technology platform which has been actively demonstrating the benefits of digital for decades. Its remit is to ensure the UK's construction sector has the tools and knowledge required to create a built environment that is aesthetically pleasing, safe and well-constructed.

They champion digital technology and effective use of data with two key products Chorus, a specification tool aimed at architects and engineers, along with Source, a construction products search engine.

Construction industry traditionally behind the curve
Russell Haworth, a tech leader with two-decades experience, said: "We'll see the built environment increasingly created and managed by industry professionals making use of 3D digital modelling software, connected platforms, big data, AI, blockchain, 3D printing, automated materials production and drones," he says. "Construction, long a sleeping giant when it comes to shaking things up, is now providing the next frontier, with a rapid swell of new tech companies waking the sector up to the advantages of digital transformation. Currently the industry is one of the least digitalised with decades of stagnant productivity growth, but change has been expedited by the Covid pandemic."
Technology has made continued working possible, but it is also being developed today in response to increased awareness around cost, efficiency, and health and safety benefits.

Key ongoing issues facing the sector include building safety, construction quality, productivity and the climate crisis. On top of these, the pandemic brought a fresh set of challenges.
Haworth, himself a recent entrant to the sector, explains just why now is an incredibly exciting time for innovation in construction.
"The past 18 months have forced the use of digital tools. What was optional has now become compulsory with big jumps in productivity, profitability and building quality. In construction before the pandemic, senior leaders would have headed to building-sites or waited for the weekly report to find out what was going on. During the lockdowns, they realised that digital updates could provide them with real time information and vastly improved access to data. This has led to a focus on improving business choices, with Decision Intelligence (DI) a hot topic. This is the discipline which aims to improve an organisation's decision-making by applying machine learning at scale.
The construction sector is facing new building safety regulation, and as one of the most carbon intensive industries, is also looking at ways to lighten its footprint on the planet.
Digital Construction Survey – upping the adoption curve
Each year, NBS surveys the construction industry to find out how digital adoption is going. The organisation has been doing this for more than a decade, and the Digital Construction Report 2021 reveals how Coronavirus has caused a significant gear change in construction, as it has in so many sectors.

The benefits of digital are now widespread with seven out of ten construction professionals saying the pandemic had accelerated their digital journey. There's still work to be done though, with a third of respondents saying they'd either not started on their digital transformation yet, or were at the early stages, while about half consider themselves to be 'on their way'. One in five were 'well on their way', and only 2% felt they'd 'arrived'.
Building information modelling (BIM) is becoming more embedded for some, while for others, the jury is still out, the NBS survey shows. Architects and construction engineers use BIM to create 3D models of a complete and furnished building, using software. It's a process that enables the creation of a shared data model, which can be made available in real-time for all concerned; from the designers of the building to the construction company, and finally the property owners and managers.
One in three architects using immersive tech such as VR or AR

NBS has revealed there's pretty widespread adoption of some advanced technologies. For example, around one in three architects are currently using immersive tech such as VR or AR. These make it much easier to understand what a design entails in comparison to traditional, paper-based 2D plans. Construction product manufacturers are also benefiting, as they're using VR and AR for marketing, technical support and also robotics for training.
With tighter regulation on the horizon, more rigorous record-keeping and sign off procedures will be the order of the day with digital fingerprints required on all major decisions, to provide accountability at every stage of a build journey. There are also major changes underway in construction's culture as it moves from being cost-focused to quality-driven. Product stewardship and collaboration will lie at the heart of this new approach, so that all stakeholders work in coordinated ways on shared platforms to ensure the best decisions are made on design and construction projects. Those working in the sector, including materials suppliers, architects, specifiers, project managers and contractors will therefore see unprecedented change in the way they work, and the tools required to meet this new agenda.

Digital tools can reduce mistakes at every stage and improve record keeping. It's possible to drive up safety, while controlling costs and keeping builds on schedule. Rework in construction - the act of redoing or correcting work that was not done correctly the first time - typically costs about 5% of the overall contract value, so reducing this margin of error with technology is a productivity and cost-saving win everyone is the sector aspires to. Naturally, tapping into reliable digital resources – often on a user-friendly digital device- saves time and instils confidence that vital product information is accurate, and well-structured.
Focus on employees of the future
There's another reason why we're heading into a golden age of technology in construction. As with the majority of other business sectors, younger employees are going to propel digital workforce transformation, expecting to work in connected, collaborative, mobile-enabled ways. Haworth's view is that Millennials and Gen Z workers coming into jobs designing, building and managing the built environment will consider an organisation's commitment to technology and innovation as an important factor when choosing an employer.

This will be of paramount importance in UK construction, as by 2025 the industry will need to recruit an additional 217,000 new workers to keep pace with demand, according to the Construction Industry Training Board (CITB).

"With so many construction jobs to fill in the next few years, from technical engineers, to office-based support staff, young recruits have never been so desperately needed," says Haworth. "There is no point in firms proceeding without investment in the systems and digital tools to support this incoming generation of experts who will be responsible for delivering homes, public spaces and infrastructure truly fit for our future."