Payments giant Stripe and Snowflake to unify data streams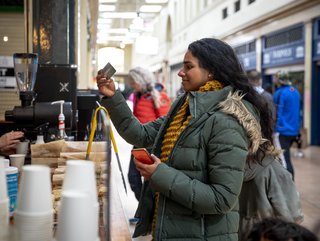 Stripe Data Pipeline and Snowflake Secure Data Sharing enables customers to view and analyse their Stripe data directly in their Snowflake account
Payments giant Stripe is currently valued at US$95bn. According to techcrunch, the company is on a product sprint to expand its services and functionality beyond the basic payments that form the core of its business today.
Part of this includes Stripe Data Pipeline, an infrastructure product that creates links between their Stripe transactions data and data stores kept in Amazon Redshift or Snowflake's Data Cloud.
Data Pipeline is already being used by the likes of ChowNow, Housecall Pro, HubSpot, Lime, Shipt and Zoom.
In an emailed interview, Vladi Shunturov, product lead at Stripe, said: "Data Pipeline allows you to access your Stripe data directly in your Snowflake or Amazon Redshift data warehouse. This way, Data Pipeline makes it easier to query your Stripe data in combination with your other business data."
Rosemary Hua, global head of Retail & CPG at Snowflake, added: "By enabling Stripe data natively in the Retail Data Cloud, retailers and CPGs can more seamlessly unlock vital data for business value. As companies bring together data from across their business ecosystem into Snowflake to make data-driven decisions and fuel their growth, the addition of Stripe data will enable companies to deliver better experiences to their customers and power future growth."
Who is Snowflake?
Snowflake, the Data Cloud company, has announced that customers can now access and leverage their Stripe payment data directly in Snowflake, including retail and consumer packaged goods (CPG).
Snowflake customers, who according to their latest figures, can expect an ROI of 612% and total benefits of more than US$21mn over three years, according to Forrester's Total Economic Impact Study, and is valued at US$1.219bn.
241 of the 2021 Fortune 500 and 488 of the 2021 Forbes Global 2000 (G2K) as of January 31, 2022, use Snowflake Data Cloud to power their businesses.
Snowflake delivers a single data experience that spans multiple clouds and geographies, wherever data or users live. They enable every organisation to mobilise their data with Snowflake's Data Cloud. Customers use the Data Cloud to unite siloed data, discover and securely share data, and execute diverse analytic workloads.