Personalisation: Going beyond the boundaries of marketing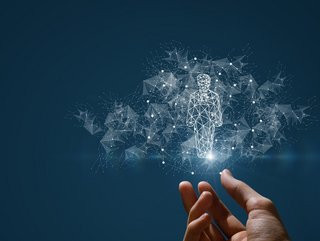 As personalised marketing gains significant traction, how can an enterprise take its key capabilities to drive benefits across the whole business?
To understand this, we first need to look at how personalisation has reshaped the marketing model. In the past, the success of any marketing campaign was often predicated on the number of leads generated. Technology has evolved, however, and behavioural analytics, journey visualisation and voice of the customer technologies are now coming together to enable organisations to understand and map an individual's customer journey before intervening in a timely way when a prospect faces a challenge or opportunity.
The approach helps marketing define where it focuses its investment: on the generation of marketing assets or campaigns, for example, thereby helping the business to increase the velocity of pipeline conversion.
A recent survey by Evergage and Researchscape International – surveying 326 marketing professionals across industries and countries – revealed that marketers see the value of personalisation. 99% of marketing professionals surveyed said that personalisation helps advance customer relationships, with 78% claiming it has a "strong" or "extremely strong" impact. And 92% stated that their customers and prospects expect a personalised experience (up from 85% in the previous year).
Yet, the advantages of personalisation extend far beyond marketing itself to take in a wide range of other departments across the business including sales, customer service and product development. Conscious of these far-reaching benefits, more and more marketing departments are focused on educating the wider enterprise about what can be achieved: from higher sales conversion rates to enhanced customer engagement.
Getting the message across
If the above benefits are to be fully realised, it is important that the marketing department communicates the benefits of personalisation enterprise-wide. In doing so, it needs to put the argument in the right context. When talking to sales, for example, the discussion should concentrate on the sales pipeline and driving up conversion rates.
A conversation with R&D should focus on the evolution of the product or service and how personalisation can support it. And finally, when engaging with customer service, the interaction should be around how to better understand customers' business imperatives and use that understanding to increase retention.
Vaulting the barriers
Education is important in understanding what personalisation delivers and what can be 'demanded' in terms of insight from the data captured. It supports the business case to invest in technology to drive personalisation.
Systems do, of course, need to capture information, take insights, and automate next steps. Unfortunately, many legacy solutions fail to deliver. According to Gartner, only 33% feel their existing tech is useful, while over 80% are sitting on a short-sighted or outdated MarTech roadmap.
A lack of automation and interoperability is often at the heart of the issue. To ensure personalisation helps them achieve their goals, organisations must make certain their MarTech stack seamlessly integrates with the corporate system of record which is frequently the CRM. In a crowded personalisation marketplace, businesses must take advantage of every opportunity to engage with prospects or customers – and technology must support them in that endeavor. The latest AI and algorithmic capabilities combined with MarTech technology, and a robust enterprise resource planning (ERP) backbone can help ensure businesses have the agility they need to deliver this.
Focusing on the data
Businesses are also often challenged by the need to make data accessible enterprise-wide without compromising privacy obligations to the individuals whose data is collected. The responsibility is on marketers to transform insight into actionable intelligence. MarTech systems support that analysis and provide the marketer with the 'what next' to take to the rest of the organisation.
The way information is brought together to provide a 360-degree view, or as close to, of engagement is the ultimate objective. That is why the need for systems of record, like a customer relationship management (CRM) solution, a content management system (CMS) or a digital asset management (DAM) system, to be open and integrated with leading MarTech is growing all the time. The sales department, for example, should be able to see for any given lead: the conversations they have had; the asset they have downloaded and the events to which they have responded. Building out that history on a contact and maintaining it on a single system of record is crucial.
Organisations can use marketing tools to capture insight where there are gaps and make it available to sales in the system they work in. They can also use the technology to start layering on major insights as to where prospects are in their buyer journey; how this affects how they should engage with the contact and which tactics and content they engage with. Are they more likely to be engaged by an event, or an email offer, for instance? These kinds of insights then help make sales conversations and outreach much more relevant.
The goal here is to understand the intent of the prospect so that the business can engage with them appropriately and in a timely manner. This involves getting a real insight into the journey and serving up meaningful content that helps inform and shape decision making. This intelligence will make the engagement of the sales team more effective and provide them with the opportunity to turn a warm lead into a hot prospect and ultimately a new customer.
Having rapid access to intent data can also benefit customer service and customer engagement teams. Both these groups stand to reap significant rewards from being able to use marketing personalisation and intent data together to predict customer behaviour and deliver value. That might be around getting insight into a key contact's new job role and delivering an early offer that addresses the new challenges they face, for example. Alternatively, it might involve understanding whether a contact is looking at competitive solutions and may intend to leave the business – and stepping in early with a counter-offer that ensures their loyalty by actively addressing their concerns about lack of flexible pricing, or product functionality for instance.
Enterprise-wide benefits
At the highest level, account-based marketing (ABM)/strategic accounts management is significantly informed and influenced by personalisation. The approach contributes to building out account personas and understanding and responding to the behaviours of key decision makers and influencers. Indeed, marketing insight can often uncover behaviours that a sales rep may not even be aware of.
If organisations get personalised marketing right, it can benefit departments enterprise-wide. Marketing-driven personalisation helps sales drive opportunities through the pipeline. It helps to achieve longer-term customer engagement. That, in turn, allows customer service to concentrate on making accounts 'stickier' and reducing the propensity for customers to churn.
R&D can also use the personalised approach to better understand customers' consumption patterns and what they may want from the product as they evolve, thereby helping to shape their developmental initiatives
Marketing benefits too, of course, and delivering this approach improves the department's own standing within the organisation. Indeed, thanks to the success of personalisation, marketing is now widely regarded as fundamental to the sales funnel and to keeping customers engaged, informed and loyal. It is increasingly moving from a 'we do the awareness' piece to 'we drive pipeline and revenue.'
Marketing technology and the science of marketing will keep growing moving forwards. It will be increasingly focused on personalisation and alongside that, demands from the rest of the business will continue to come its way. It is yet another example of marketing setting the agenda – and helping to drive the enterprise as a whole.