Pindrop releases advancements for deeper audio intelligence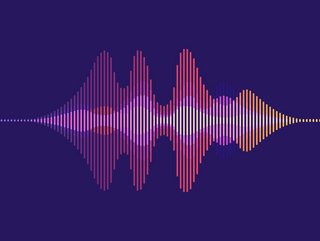 Pindrop has released a number of of intelligence and investigation tools for its customer authentication and fraud prevention platform
Voice technology company, Pindrop, has announced that it is advancing voice security even further by allowing customers to gain deeper intelligence.
These new features, which were announced at RSA Conference 2022, will predict age range and spoken language, monitor fraudulent attempts to pass voice verification, as well as offer customisable account data tags for better policy automation.
Pindrop solutions help detect fraudsters and authenticate callers, reducing fraud and operational costs, while improving customer experience and protecting brand reputation. Pindrop solutions have been implemented in 8 of the top 10 US banks and 5 of the top 7 US life insurers. Additionally, 70% of Pindrop US customers are Fortune 500.
Enabling better authentication of genuine users
Pindrop's contact centre customers can now receive API-driven information like predicted age range and spoken language, to better route callers and improve authentication performance. These predictions can also allow for deeper intelligence on possible security threats from account takeover when used in combination with other tools and Pindrop's anti-fraud solution.
"The ability to detect additional demographic features will help Pindrop's customers better authenticate genuine users, and appropriately route consumers in a more efficient, secure manner," said Amit Gupta, Vice President of Product Management, Research and Engineering at Pindrop. "Adding more value to our portfolio of voice authentication services is paramount and we are determined to continue helping people unlock and access the things that matter to them."

Leveraging new technology to improve detection
Additionally, Pindrop's solutions have expanded to provide contact centre agents and fraud investigators with better tools for authentication and fraud policies, fraud investigations, and case management.

These enhancements include spoof detection now available for authentication policies, allowing more opportunities for contact centres to reduce friction for genuine customers and increase friction for suspected bad actors, better controls on fraud caseload management and prioritisation, and algorithm updates to the Pindrop Intelligence Network to help detect more fraud than ever before.
"With access to deeper intelligence and enhanced investigative tools, Pindrop has strengthened its ability to protect the customer authentication process and help push further into a passwordless, voice driven world," said Vijay Balasubramaniyan, CEO of Pindrop. "Data breaches fuel fraud, and in 2021, the volume of data breaches hit record levels. Pindrop's platform advancements can improve account security, customer experience, feed other systems with improved intelligence and reduce the effectiveness of omni-channel fraud attacks."
Prior to this most recent release, Pindrop partnered with Google to start offering its solutions to contact centres that leverage Google's Cloud Services; direct carrier integration with Bandwidth; and the company integrated VeriCall technology into its contact centre authentication solutions following the acquisition of Next Caller, a wholly-owned subsidiary of Pindrop.