Preparing for a remote workforce in 2021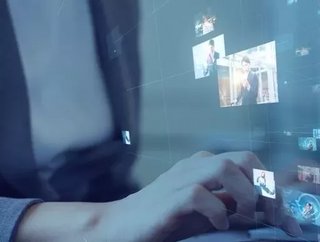 Eugene Young explores the technology considerations for a remote workforce in 2021 and beyond...
Remote working has become the new normal for many organisations due to the current pandemic. Businesses have had to adapt workplace practices and implement new processes to accommodate the mass move to working from home. In many cases, embracing a mobile workforce has become easier and has allowed organisations to be more productive. However, the pandemic highlighted how ill-prepared companies were for remote working. One in five businesses (18 per cent) felt they were mostly or completely unprepared for having their employees working from home.
As we emerge out of our second national lockdown in the UK and look to the year ahead, organisations are being presented with more opportunities to revise their workplace policies and enable workers to set up an office – no matter their location – and in a safe and compliant manner. With the right technological investments and best practices, businesses can be responsive to new developments, while also accommodating changing employee expectations.  
The ability to work anytime and anywhere
The leap to remote working has meant that businesses went from managing one or a few offices, to potentially hundreds of new ones. Alongside this, employees' expectations for work routines have changed. Many are favouring flexible working hours and being able to access their work at any place and any time. Organisations should look to adopt an agile, flexible approach for this changing workforce that embraces the 'anytime, anywhere and any-device' model of working. If we have learnt anything from this year of forced remote working, it's that worker productivity has not been reduced due to weak work ethics, if productivity was down it was usually due to inadequate software solutions.
Through investment in best-of-breed document management tools that can seamless integrate with applications and IT ecosystems, as well as departments and teams, business leaders can support every employee and their individual circumstances, while ensuring business continuity.
The shift to remote working has also highlighted the importance of cloud in streamlining workflows and processes. With the cloud, employees are no longer bound by internal networks, meaning that work can continue to happen for businesses anywhere. It can also be more cost-effective for businesses, as more organisations are adopting subscription-based models depending on the needs of the business, rather than making huge and unnecessary investments. Additionally, cloud-based services are ideal for every shape of organisation – whether it is growing, fluctuating or slowing down – organisations can be more agile and reactive to different paces of business. 
Security and compliance
It's vital that organisations also look at the security and compliance issues of a remote workforce. From accidental breaches, data mismanagement to access control, businesses not only need to have the right tools in place, but also the best practices, to minimise risk and damage. Documents are a core element that keep business running and these should always be protected. Businesses should look to implement a solution that can guard against both deliberate and accidental breaches, restrict access to the relevant parties, as well as safely store important data and documents. 
Even with the best corporate security and compliance measures in place, a business must also better inform employees on how to protect themselves at home. In addition to regularly training employees and updating security practices, employees should also invest in tools such as virtual private networks (VPNs), password managers, as well as only log on via a secure Wi-Fi network, so that they can continue to work safely at home in the new year. 
In addition, regulatory requirements such as GDPR and other mandates do not have to slow down an organisation. Businesses can overcome compliance and security hurdles by modelling digital document management and workflow automation around these rules, so that business leaders and employees are always on top of the latest requirements and minimises the chances of a breach or fine. With Brexit just around the corner, UK business owners may be faced with another set of compliance mandates. Investing in a document management solution that encrypts data, has dedicated data centers for global regions and is ultimately designed to be the most secure repository for their data, is important. Automating tedious, manual tasks associated with compliance would help employees focus on knowledge-driven work and critical decision-making, enabling greater creativity and productivity no matter where they are based.
Seamless flow of information
Business is now happening everywhere – whether that is still in the office, or in an employee's home. For businesses to operate successfully in the new year, it's vital that information and work continues to flow effortlessly between colleagues, teams and decision makers, no matter the location, device or time. Remote working is likely to continue for the foreseeable future, so organisations must be adaptable to this new pace of productivity – to enable business continuity and a successful remote workforce. 
By Eugene Young, country director, UK/Ireland, DocuWare