Profile: Pieter van der Does, the man behind Adyen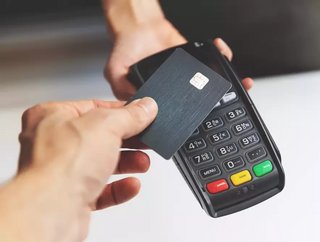 Pieter van der Does transformed Amsterdam-based payment processor Ayden into a unicorn
Pieter van der Does founded payment processor company Adyen together with fellow billionaire Arnout Schuijff in 2006 in Amsterdam. Prior to that, Van der Does was a Chief Commerce Officer at Bibit Global Payment Services, which was acquired in 2004 by the Royal Bank of Scotland. He continued as a board member until 2006.
Van der Does worked in the finance department of ING Nederland from 1995 to 1996, when he left  to work at Elsevier on the Fast Track Management programme. Van der Does and several other colleagues left to found Bibit Global Payment Services in 1999. 
Bibit was later sold to RBS Worldpay for around €100 million (US$114.3 million) as some of the founders sought an exit. Van der Does and others departed the company following the WorldPay takeover. 
Born in 1968, Van der Does ranks 1,941 on Forbes list in the 2019 issue at the age of just 50. As of January 2022, Van der Does is 1,205 on the list, jumping over 700 places in just three years. Forbes estimates his real-time net worth to be US$2.4 billion as of January 2022.  
Van der Does graduated from Clark University in 1989 and received his bachelor's degree in International Economics. He then studied International Economics at the Sorbonne in Paris, in 1994. He received his master's degree in Economics from the University of Amsterdam before enrolling in Harvard Business School's Executive Education from 2004-2006 for the RBS Senior Manager Programme.
Adyen under Van der Does
Adyen began spreading its wings outside of its home country in 2012 by opening offices in San Francisco, Paris, and London. It also obtained its pan-European acquiring license in the same year. It achieved a valuation of US$2.3 billion in 2015 and became Europe's sixth-largest unicorn. It ranked fifth on the Forbes Cloud 100 list in 2017. 
Under his leadership, Adyen expanded worldwide, establishing offices in Berlin, Brussels, Dubai, Hong Kong, Kuala Lumpur, London, and other cities.
In 2020, Adyen, which means "start again" in Sranan Tongo, had a total processed volume of €303.6 billion (US$346.79 billion), a 27% increase year-on-year. It also recorded total net revenue of €684.2 million (US$781.64 million), an increase of 28% compared to 2019. 
The company announced its shares would become public in Amsterdam in May 2018, after which the IPO took place in June of the same year. It opened more offices in 2019, in Tokyo and Mumbai. 
It also entered the African market in the same year. The COVID-19 pandemic accelerated its growth. In the second half of 2020, it launched mobile Android POS devices worldwide and expanded its offering in the Middle East.