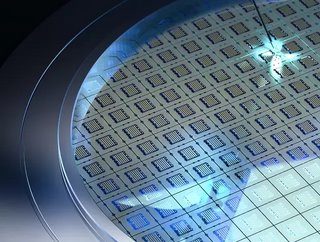 Creators of semiconductors, software, and wireless innovators - Qualcomm are transforming how the world connects, computes and communicates.
Last year, Qualcomm's revenue exceeded USD $33 bn. Founded by Irwin Jacobs back in 1985, the San Diego developer of semi-conductors, wireless technologies and various software offerings now has a workforce of 41,000. The company is already announcing some exciting new developments to the world in 2022, as Technology Magazine finds out...
Partnership with Microsoft continues to grow
Qualcomm and Microsoft are joining forces to develop a customised Snapdragon augmented reality chip. Powering future AR glasses within Microsoft's ecosystems. 
Newly announced at CES 2022, the most influential tech event in the world, Qualcomm's Snapdragon Spaces will be fully integrated into the Microsoft Mesh platform, and this platform will be available for next-generation lightweight glasses.
The two tech giants have history already, with Qualcomm's Snapdragon 850 chip powering Microsoft's HoloLens 2 headset and having worked together on bespoke chips like the Surface Pro X's customized SQ1 and SQ2 processors.
This development is considered to be a key step in preparing apps for augmented reality - and you can see it's capabilities below!
Plans for 2022
Highlighting how the company is scaling solutions and technologies to meet the accelerating demand of users, devices, and networks around the world, Qualcomm will be focusing on premium and high-end smartphones and laptops, best-in-class VR and AR experiences, and ultra-fast fixed wireless access in 2022.
Discussion points include next-generation innovation in IoT devices for consumers, edge networking, and, automotive with Snapdragon Digital Chassis. Other areas critical to the company include 5G and a connected, intelligent edge, further fueled by high-performance, low-power computing and AI acceleration; Cloud technology, autonomous vehicles, and of course, the metaverse.
Streamed just yesterday on January 4th, you can check out the full video of the livestream from the Qualcomm press conference at CES 2022, with President and CEO Cristiano Amon as the keynote speaker.
'Connecting the smart city ecosystem' with BizClikMedia 
Technology Magazine is proud to have already partnered with Qualcomm, where we spoke to Global Head of Smart Cities & Digital Transformation, Sanjeet Pandit about the company's remarkable work developing cities of the future.
You will hear about how AI will impact the city landscapes, CDMA and EVDO data speeds, high-end IT products and the wide world of 5G. Pandit reveals Qualcomm's impressive plans for the future of city-scapes right here.
Don't forget to also check out our 5 Mins With: Qualcomm's Mike Vildibill, Vice President, Product Management.