PROFILE: Who are AAKA Space Studios?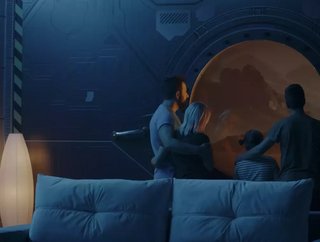 Find out more about more about the architectural studio dedicated to developing prototypes for space, lunar and Martian missions
Canada's and India unite to create the first Space Architecture Firm, AAKA Space Studio. BizClik puts on it's spacesuit to discover more about the fascinating world of space architecture.
What is AAKA Space Studio?
An evolving international design practise with a core focus to design, build and test prototypes, based on interactive human-centered environments for extreme climatic territories in space.
Who do they work with?
They're involved in the next generation of space habitats to support NASA's and ISRO mission for outer space, and on Moon and Mars. And if you're interested in studying the topic, they even run a course for budding space architects!
What do they do?
They solve challenging problems in space and terrestrial architecture with a perceptive approach. By creating collaborative work environments, concentrated research and Integrating emerging technologies, their mission is to support the sustainable infrastructural development on extraterrestrial and terrestrial land by reducing the project costs and implementing environmental friendly design.
Who is behind it?
Just 24 years young and an Indian woman, Aastha Kacha is the remarkable person behind the project. An award-winning Space Architect, she is the founder of the company and has given three Ted talks on Space Architecture and Application of Artificial Intelligence in Space Architecture. She has also been appreciated for her contributions in the industry with awards like "Global Icon Award as India's youngest icon in Space Architecture", "Lunar Base contract Award" from NASA Space Academy, and other International and National accolades in design.
What are they building?
They have developed a Next-Gen Origami Habitat (NOAH), a deployable Intermediate shelter inspired by the ancient art of Japanese paper folding. It's utilised when the crew lands on Mars, before 3D printing materials using ISRU begins (such as their Mangala habitat mentioned below). The habitat is transported from the starship to the surface of Mars and can be deployed between nine to twelve crew hours in partial gravity. The remarkable shelter is developed with extensive research with a core focus on human-centred design. AAKA are now building and testing the analog prototype.
They've also developed the following solutions:
Mangala - A 3D printed Martian habitat
Thorpe - Lunar Analog Habitat
Orb2 - In collaboration with Think Orbital (For NASA CLD Proposal/Limited to Rendering)