pureLiFi secures multi-million dollar deal with the US Army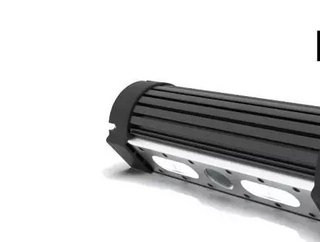 pureLiFi secure $4.2m deal with United States Army Europe and Africa to deploy ultrafast wireless technology that uses light rather than radio frequenci...
Edinburgh tech company pureLiFi has secured a multi-million military deal ($4.2m), that will see the order of thousands of Kitefin™ units delivered to the United States Army Europe and Africa (USAREUR-AF) to be used in tactical and strategic environments.
Kitefin™ is a next-generation optical wireless communication system using LiFi for secure data transmission without radio frequencies. It will enable wireless communications with greater security compared to conventional technologies such as cellular, wifi, and Bluetooth.
The company it is the world's first large-scale deployment of ultrafast wireless technology that uses light rather than radio frequencies to transmit data.
The use of Radio Frequencies (RF) in secure environments can cause challenges, for example, RF can be detected and targeted. Using Kitefin™ can eliminate this risk as it cannot be detected outside of its defined cone of coverage. The Kitefin™ system also allows for rapid setup and positive logistical impact saving time, money, and even lives on each deployment.
An initial pilot of pureLiFi's technology with the USAREUR-AF took place in 2019 and the new deal comes on the back of pureLiFi's recent £18 million series B investment to take LiFi mainstream.
CW5 Andrew Foreman, USAREUR-AF Chief Technology Officer : 
"Including optical wireless in the commander's toolbox is imperative to the survival of communications, command and control systems and, more importantly, Soldiers. Leadership within the Department of Defense is at a major transitional crossroads for communications and mission command systems and must make a critical decision."
The Li-Fi market
In 2020 the Li-Fi Market was at USD 295.4 million and is expected to reach USD 4157.38 million by 2026, at a CAGR of 69.7% over the forecast period 2021 - 2026. 
Li-Fi technology is poised to impact many industries, for example during the COVID-19 pandemic Nav Wireless Technology Pvt Ltd adopted LiFi technology to transmit crucial patient data, such as ventilator reading and temperatures, using a wireless data transfer through LED lights.
The technology can unlock the potential of IoT, driving Industry 4.0 applications, and lead to the upcoming light-as-a-service (LaaS) in the lighting industry. The CAGR of wireless traffic has been 60% during the last decade. This growth is expected to sustain for the next 10 to 15 years. Currently, North America holds the highest share in 2020 and the Asia Pacific is growing at the highest CAGR over 2021- 2026.