Qualcomm opens Extended Reality (XR) Labs in Europe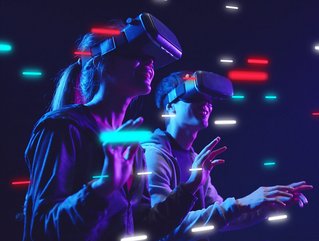 Qualcomm is opening new Extended Reality (XR) Labs in Europe as part of a commitment to boost R&D and increase access to the technology
Qualcomm Technologies, a leading wireless technology innovator, has announced the opening of its Extended Reality (XR) Labs in Europe.
The XR Labs will focus activities on XR R&D, engineering, and key technology development areas such as advanced hand tracking and gesture control, 3D Mapping and SLAM/Localisation services, multi-user experiences, and image recognition.
Enrico Salvatori, Senior Vice President and President, Qualcomm Europe, said: "The opportunities for XR are significant. Combine that with Europe's rich R&D and leadership in XR and we see the XR labs in Europe as being a big contributor to XR development worldwide. Brilliant minds are already working at speed to realise our vision of XR and bring a plethora of revolutionary experiences to everyone from consumers, healthcare and industrial. These labs join our already significant R&D presence in Europe."
Making XR accessible to everyone
Qualcomm's XR solutions combine intelligent augmented reality (AR), virtual reality (VR), computing capabilities, and AI for audio and visual experiences across entertainment, education, industrial enterprise, and more.
According to Qualcomm, the new labs in Europe builds on the company's commitment to making XR accessible to the masses and will be located across six cities in Europe initially, with the intention to add more in the future.
The goal is to help design lightweight headworn glasses and make innovative technology available for developers through Snapdragon Spaces XR Developer Platform to build experiences that will transform everyday consumer, retail, industrial, enterprise, education and healthcare.
The global XR market size is expected to be worth close to US$300 billion by 2024. On a regional level, XR innovation is strong in the United States and Asia-Pacific, notably in Japan, South Korea, and China.
Expanding into the metaverse through emerging technologies
The XR labs allow for the growth in emerging technologies to deliver breakthrough immersive experiences that will inspire the future of XR, according to Qualcomm. These technologies are critical in creating an experience that spans both physical and digital universes.
Early this year, Qualcomm posted a boost in earnings for its first quarter (Q1) earnings report, after revealing it had partnered with Microsoft to develop the custom XR Snapdragon processor for Metaverse solutions at the Consumer Electronics Show (CES) 2022 in early January.
Hugo Swart, VP & GM of XR, Qualcomm Technologies, says: "A new era of spatial computing is upon us and working behind the scenes on a new generation of experiences has been inspirational. Bringing XR to life for consumers and the enterprise is our mission and we are strengthening that commitment with the XR Labs in Europe. These labs will be the key to building out our XR portfolio which encompasses best-in-class platforms, software and innovative technology features and to make it available to all developers helping to build out the metaverse through Snapdragon Spaces. We cannot wait for everyone to see what is next."