Rapid7: next-gen security for the digital era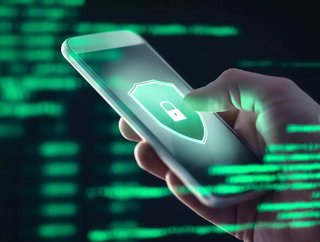 Tech security company Rapid7 recently released its
Tech security company Rapid7 recently released its 2020 threat report exploring the cybersecurity landscape and how it's contributing.
Capable of providing a truly best-in-class service - its Managed Detection and Response (MDR) team can identify and eliminate 85% of threats within an hour and 90% with one day - the company is pioneering a truly secure and necessary solution for the new digital era.
Currently helping over 9,000 prestigious companies around the world, Rapid7's satisfied customers include those in energy (Ameren, Vistra Energy and Xcel Energy), technology (Autodesk and Thermo Fisher Scientific) and manufacturing (Harley Davidson).
As a company, it is changing the conversation about cybersecurity and encouraging others to be far more careful as digital transformation continues to be a popular business trend:
"While your business might not have anything worth stealing, you have compute power and attackers love compute power for all sorts of nefarious activity," said the report.
Cybersecurity as an opportunity
Founded on the principle that there are no problems, only solutions and opportunities to improve, Rapid7 helps its clients to simplify the complexities of computer-based security by sharing visibility, providing analytics and enabling automation.
The company's Insight cloud collects and manages data from across a customer's operational environment, thus exposing areas of security weakness and making it easier to map changes, breaches and attacks faster.
Introducing automation into the process also allows employees to focus on qualitative tasks of more pressing strategic importance, meaning the business can be optimised and reoriented to meet corporate goals. 
SEE ALSO:
Products available from the Insight suite include:
Rapid7 also offers managed services, security and product consulting, as well as training and certification.
Researching a better future
Finally, Rapid7 also conducts its own research and development to maintain an edge over its competitors and help show its customers how cybersecurity has changed and will continue to change. 
"Our recommendation is to invest in developing threat detection capabilities that implement many different techniques to catch attackers," said the executive summary of the 2020 threat report.
"By investing in people and technology, you will gain the expertise to drive the development of the scientific methodologies while giving your threat analysts the visibility they need to accomplish their outcomes."
For more information on energy digital topics - please take a look at the latest edition of Energy Digital Magazine.