RapidAPI raises US$150mn Series D at a valuation of US$1bn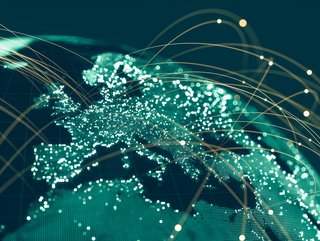 RapidAPI has reached unicorn status with US$150mn funding, and will use the investment to continue to scale its API Hub, adding more capabilities
API platform, RapidAPI, has announced the completion of a US$150mn Series D financing round at a company valuation of US$1bn.
The round was led by new investor SoftBank Vision Fund 2, with participation from Qumra, and many of the company's existing investors, which include Andreessen Horowitz, M12 (Microsoft's Venture Fund), Viola Growth, Green Bay, and Grove Ventures.
RapidAPI will use the investment to continue to scale its API Hub, adding more capabilities to help developers create and collaborate on APIs - following its release of API Testing tools and acquisition of API development tool Paw.
Building software for increasing digitisation
Fueled by the increasing focus on APIs, RapidAPI grew its developer community to 4mn developers over the last year and increased ARR by well over 100%. ARR growth for RapidAPI was fueled by both self-service users subscribing to RapidAPI and Global 2000 enterprise companies strategically adopting RapidAPI as their own internal API Hub.
"Demand for digital solutions and software innovation is increasing rapidly, and without enough developers, the world needs APIs to continue building software," said Nagraj Kashyap, Managing Partner at SoftBank Investment Advisers. "We believe that RapidAPI plays a critical role in supporting the API economy and has demonstrated impressive growth and execution to accelerate developer adoption and supply of APIs. We are excited to partner with Iddo and the team to support their mission to drive modern software development."
Founded in 2015, RapidAPI has seen rapid adoption across multiple enterprise sectors, including financial services, automotive, energy, and retail. According to the company, it has almost tripled the number of enterprise deployments in 2021 and plans to continue growing at that rate in 2022.
API's are key to digital transformation
RapidAPI's State of Enterprise APIs Survey found that nearly all respondents (98%) believe that APIs are an essential part of their organisation's digital transformation, and 97% agree that successfully executing an API strategy is essential to secure organisations' future revenue and growth.
"The pandemic and the rapid change it has precipitated over the last two years has compelled almost every company to become a digital player very quickly. It's not nice to have, it's basic survival," said Iddo Gino, CEO and Founder of RapidAPI. "This has created a huge demand and subsequent shortage of developers, hindering an organization's ability to fully invest in digital transformation initiatives. As a result, companies are turning to APIs and tools like RapidAPI to realise the productivity and innovation benefits of digitising their organisation."