Replacing the human driver: the future of autonomous driving
By Stuart Parker, Head of Future Lab, Goodwood Group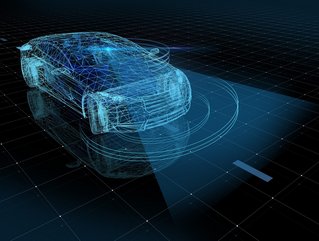 Despite reservations, at the end of this decade, driverless vehicles will be a common sight. The next phase of motoring must be embraced
There is no doubt that the future of transport is autonomous. While it may be hard to imagine, the next few years will begin to see the arrival of more and more vehicles on our roads with no visible driver behind the wheel.
Whether it's for personal use, within the shipping industry or even for professional racing, autonomous vehicles are already becoming increasingly used and accepted. However, these futuristic vehicles have the potential to change more than how we get from A to B, bringing additional benefits in the form of reducing our impact on the environment, or even rethinking societal uses of transport.
Already, leading innovators are transforming how vehicles work at a mechanical level, but what other advantages will these advancements bring and which companies are at the forefront of these incredible technologies?
Personal transport
Just as mobile phones slowly replaced digital cameras, the driverless vehicle is the next inevitable phase of transport. There are several well-known companies within this space already, but others are following in their footsteps and creating new and more innovative ways to get people from A to B.
For example, at last year's Future Lab, hosted by Goodwood's Festival of Speed, British architecture and design company, Heatherwick Studios, showcased the Airo: a fully electric car with both autonomous and driver-controlled modes. Both beautiful and distinctive, the car also has the power and technology to change how we drive – and even how we live.
Designed for Chinese EV manufacturer, IM Motors, the Airo is set to go into production in 2023, but what makes it even more unique is that the car also "cleans the air" as it drives. Using advanced high-efficiency particulate absorbing (HEPA) filters, the vehicle removes the pollution created by other vehicles directly from the air. With sustainability high on the agenda for most car manufacturers, the Airo has found a way to leverage technology to make driving an eco-friendlier activity, demonstrating a future where vehicles can actually benefit the planet.
Additionally, the car also boasts a cabin that becomes a full living space. When the vehicle is completely in self-driving mode, the two rows of seats face each other (with room for a sizeable table) and the minimalistic dashboard can be used to show films. The airy cabin can even accommodate a full double bed with the seats reclined!
Rethinking how we drive and what cars can be used for is just one of the many innovations happening in the automotive industry. There are a whole range of electric vehicles that are set to change the face of personal transport for the average driver – and the future of the industry is bright.
The driverless industry
While driverless vehicles for the everyday person may already be in development, there are other uses for autonomous transport. For example, in long-haul logistics industries, such as shipping, where new and exciting innovations are being used to transform and modernise the sector.
One company within this space is Einride, a leading developer and provider of electric and autonomous freight mobility technology. The Swedish organisation built the world's first fully electric, totally autonomous transport vehicle to operate on a public road. Following the global unveil of its self-driving logging truck at Goodwood Festival of Speed's 2018 Future Lab, the company returned in 2021 to showcase how 5G-enabled technology allows human drivers to control multiple autonomous trucks remotely. Even from thousands of miles away, the Control Centre in Sweden can operate, monitor and navigate the trucks in real-time, with no need for a human driver onboard.
With ecommerce booming thanks to the pandemic, the logistics industry must also expand and adapt. However, with a growing emphasis on organisations reducing their carbon footprint, this must also be balanced with a more sustainable outlook. Between 7%-8% of global CO2 emissions come from heavy road freight transport, so removing the diesel element of long-haul transportation vehicles is a huge step towards reducing this across the world. Einride has developed a way to meet the demand for goods transportation, while getting diesel engines off the roads.
The company's CEO, Robert Falck, has publicly announced his personal and professional mission to create something better for the next generation. Einride's Pod trucks are already reportedly helping companies cut fuel costs by up to 70% and reduce carbon emissions by up to 90%, all while increasing efficiency along the way. With this clear focus on more sustainable freight using autonomous vehicles, it's clear that the company is taking this global concern seriously, using the latest technologies to change the way we live for the better.
Autonomous race cars
In a world of passionate motorsport fans and professional drivers at the height of their careers, it's easy to be cynical about the inevitable arrival of AI-controlled race cars. Why would you want to replace hands-on racing with a computer?
One person who does not fear this change is 36-year-old Brazilian racing driver, Lucas Degrassi. With an interest in cars from a young age and a long career in driving, he first took the wheel of an electric car in 2010 – which is when the new era of his racing career began. An encounter with Denis Sverdlov, CEO of the zero-emissions public transportation company, Arrival was the catalyst for this switch. Fast-forward twelve years and Degrassi is CEO of Roborace, the first professional championship for self-driving cars.
Degrassi believes that there are key technology advancements that only happen once every lifetime – and this is it for the motorsport industry. Even without a traditional 'driver' autonomous cars are still racing – and potentially faster, better and more safely than any professional human driver – and there will be winners and losers for fans to support and follow.
Looking to the future, the next stage of racing could be combining Artificial Intelligence (AI) with augmented reality to push the limits of driving and the fan experience even further. Incorporating technology into racing in this way also has the additional benefit of attracting a newer and younger, more tech-savvy generation of car and racing enthusiasts to the sport. There are even plans to incorporate dynamic metaverse elements into the racing. Relacing the driver could be just the start of something even more exciting for motorsport.
Robots replacing human jobs
While human judgment is hard to replicate in a self-driving vehicle, there are some things machines do better than people. For example, unlike humans, robots cannot get tired on long drives or get distracted by external forces.
The inevitable question that comes with such developments is whether these technological developments will spell the end for human jobs in driving. While this has been regularly cited within pop culture and the media, many professions within this sector will still require a human element – whether that's an operator to monitor and make decisions or a competitive professional driver using the software to control the car in a race.
This 'hybrid' approach allows us to get the benefit of autonomy, but still allows for the agility, skill and flexibility of a human driver.
The next phase of motoring
Despite reservations, at the end of this decade, driverless vehicles will be a common sight. The next phase of motoring cannot be ignored, instead it must be embraced. The key to this is understanding it and having the best possible innovations at the heart of it. With technology providing an environment where we can push the boundaries of what is possible, the future of driving is set to change forever, and the benefits extend far beyond a pleasant driving experience. Whether it's addressing our impact on the planet, engaging a new generation of tech-savvy car enthusiasts or simply changing what a physical vehicle can do for people, the next phase of motoring is set to be an exciting chapter in the history of the automobile.