WM Reply powers Vanarama to omnichannel success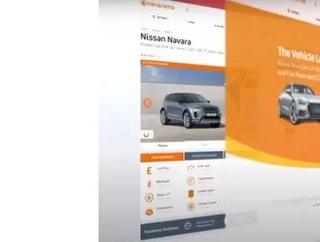 WM Reply keeps Vanarama's automotive eCommerce running smoothly and its expertise covers all aspects of the digital consumer journey
WM Reply, a leader in digital experience, enterprise e-commerce websites, and digital products, has played a key role in the growth of Vanarama's leasing business.

Andy Alderson, Founder and CEO of Vanarama, said: "WM Reply has enabled us to bring in new techniques for the delivery of e-commerce solutions."

WM Reply is a part of the Reply group, which covers all retailer and wholesaler needs, utilising their skill set in strategy planning, technology architectures and implementation. 
Its solutions implement both B2B and B2C scenarios and let retailers and producers define an end-to-end strategy from the digital to the physical.
Starting with marketing, promotions, digital couponing and consumers' social engagement, underpinned by strong and effective management of products, orders and catalogues, Reply enables clients to offer their customers a unique shopping experience and carry out business the way they expect to.
Five pillars underpin its next-generation digital consumer journeys - strategy, attraction, conversion, retention and advocacy.
Reply and Microsoft have developed a use case for vehicle damage inspection, fully automating the process using AI, Cloud Computing and state-of-the-art Autonomous Mobile Robot (AMR) technology.
As part of the Reply Group, WM Reply is comprised of 200 specialist employees with offices in London, Chester, Manchester, Chicago, Auckland, and Minsk. WM Reply specialises in UX research, UI and creative design, bespoke development, and managed project delivery. WM Reply leverages their core skills and experience to offer an end-to-end product design and development service, covering each phase of digital product development, from product strategy, through to delivery, ongoing support, and iterative optimisation.
Alongside automotive, Reply is active in energy and utilities, financial services, logistics and manufacturing, public sector and healthcare, retail and consumer products, telcomms and media.