Research shows impact of technology on the fitness industry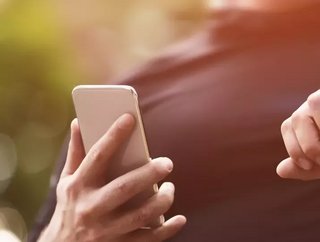 Data provided by Virtuagym's research suggests that the fitness industry will continue to combine physical and digital services in the future
COVID-19 disrupted life as we know it and over the past year, nearly every individual and business has had their daily routine dramatically altered. With nationwide stay-at-home orders in full effect, one of the areas most impacted has been the fitness industry. 
A new global customer survey by Virtuagym, a provider of fitness technology for coaching, member engagement, and club management, has revealed the crucial role that fitness technology has played for fitness businesses during the COVID-19 pandemic, as well as the key part it is predicted to have for the future of the industry. 
The research was conducted on 6,000 fitness businesses using Virtuagym's software and found that digital technology was vital in keeping members engaged in fitness, during a period in which over two-thirds (69%) had to close their doors for at least three months. 
Homework outs become normality during this time period and nearly half (45%) of gyms and a third of fitness studios (32%) and personal trainers (36%) used technology to provide home workout content. Wearable technology has also proven invaluable, with over half (51%) of gyms and 45% of personal trainers using fitness trackers to assist clients in meeting their fitness goals during the prolonged periods of restrictions. 
Over two thirds (69%) of gyms used digital check-ins, online class bookings, and attendance tracking, to ensure compliance with COVID-19 regulations.
Technology will be a game-changer for fitness 
"As an organisation with the ambition to make the world healthier through innovative technology, we are excited to see the extent to which technology-driven solutions were embraced by fitness businesses to support them through such a difficult period for our industry", said Hugo Braam, CEO and Co-Founder of Virtuagym. 
The study found 60% of gyms and over half of studios (54%) used online group classes, whilst half (50%) of gyms used in-app community features. There was also a rise in outdoor fitness, with the majority of fitness studios (86%) training in parks and over 40% of gyms and personal trainers working out in front of their facilities. 
"We believe that technology will be a real game-changer for the fitness industry", added Braam. "It can enable operators big and small to deliver varied and personalised experiences to keep clients feeling motivated, ultimately really improving their physical and mental wellbeing".