Research: UK businesses losing £2.1bn due to poor technology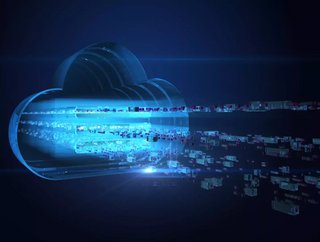 Research by Scalable Software reveals that organisations are failing to provide a good digital experience to facilitate hybrid working
September is set to see a post-Summer increase in the number of workers heading back to the office, with the Office of National Statistics showing that 85% of homeworkers want to return on a hybrid basis. But many are being provided with inadequate technologies, leading to poor digital experiences and heavy costs. 
New research, from workforce analytics specialist Scalable Software, of 2,000 UK hybrid workers has found an annual productivity loss of £2.1bn for UK businesses due to poor digital experiences.
Are businesses adapting well to digital transformation?
It found that an average of 6.96 hours per week are wasted as employees struggle with a lack of access to technology and with technology that doesn't work. Employees are working an extra 2.2 weeks a year because of poorly designed workflows, a lack of user-friendly applications, and because they are not equipped with the right technology.
"The world of work has undergone its biggest transformation in decades, and many businesses are still struggling to adapt. Inadequate technologies and poor experiences are costing organisations billions in terms of productivity. This clearly is not sustainable," said Mark Devereux, CTO, Scalable Software.
"There's no doubt that spotting and rectifying technology or wellbeing issues is harder when the workforce is dispersed, but organisations must act now to cut out this waste. This means ensuring an in-depth understanding of employee's hybrid working experience. This will reduce the impact of bad experiences on employees and on the business, and halt the "mission creep" of work into home life before it has a detrimental effect on wellbeing. Ultimately, organisations need a new lens through which to measure the impact of hybrid working so they can help employees thrive."
What other key figures did the research reveal? 
The research shows that organisations are aware of the need to treat digital experience with importance; 79% of hybrid workers say their employer has realised they need to pay more attention to digital experience and employee wellbeing in a hybrid model. Yet despite increased awareness, only 1 in 2 (51%) employees report a good digital experience at work. This has a knock-on effect on worker wellbeing. More than half (54%) say poor digital experiences have left them feeling frustrated and 38% say it has reduced job satisfaction. The risk to businesses is that unhappy workers will simply leave; 30% say a substandard digital experience has either made them want to leave a job or has contributed to them leaving a job.
Skilled IT teams have proved to be essential as the shift to hybrid working has accelerated, but the research shows that IT can still do more to provide for employees. Half (49%) of respondents said that IT treats most employees the same and doesn't understand how they work as individuals.
"In today's data-driven world, organisations monitor the user experiences of customers as standard. But many are not investing the same amount in understanding the experiences of employees," said Devereux "This has to change. As hybrid working becomes a mainstay of 21st century life, it's time for a new approach. Organisations need sophisticated workforce analytics that bridge the gap between IT and HR, and provide common and consistent metrics."