Resilience and diversification pivotal to telcos' survival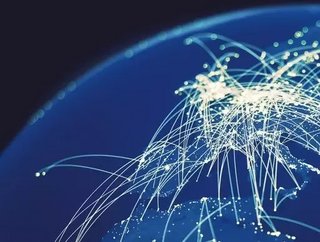 A white paper from Tata Consultancy Services says telecoms companies must prepare now if they are to survive in a post-Covid-19 world...
Telecommunications companies must enhance the resilience, security and reliability of their products and services if they are to survive in the aftermath of Covid-19, a new white paper from Tata Consultancy Services (TCS) says.
It also recommends that they diversify their offering across markets and segments to thrive into the future.
The TCS report contains five recommendations for telecoms companies to shore up their chances of success during, after and beyond the pandemic.
Adopt AI/automation
Diagnostics, self-care and chat interfaces are all mentioned in the AI/automation strategy, something TCS describes as "AI-based automated self-heal capabilities". Enterprise segments, deployed in the cloud, allow all products and services to be accessible anywhere, while critical business services will be augmented by wireless alternative connections to enhance reliability.
Embrace purpose-centric processes
TCS suggests a paradigm shift in contact centres and digital channels, with proactive and predictive technologies replacing human-led reactive channels. The white paper calls this approach "zero touch" as AI and automation take on the heavy lifting in service operations, fraud prevention and risk assessment.
Scale capabilities
Managing the lasting effects of Covid-19 means scaling up a distributed workforce, maintaining security and reliability in operations, and to automate. Areas to look at for scale include cloud contact centre services, collaboration platforms, store fronts as experience centres and IoT platforms.
Adopt smart avatars
Telecoms companies must become purpose-centric ecosystems, encouraging customers to be resilient and reliable. By adopting smart avatars, they can become smart connectivity providers, digital services providers, ecosystem players and platform players.
Offer integrated product suites
Huge opportunities lie ahead in industry vertical specific solutions, says TCS. The white paper cites digital surveillance, elderly care, smart health, smart cities, IoT supply chain solutions and digital marketplaces as examples.
The report's author, Sankaranarayanan 'Shanky' Viswanathan, CTO communications, media and information services business unit and head of the industry advisory group at TCS, said, "[Communications service providers (CSPs)] have adapted very well during the crisis, becoming a critical and necessary mainstay of the connected digital economy.
"They will no doubt play an important role for people, societies and enterprises in a post-Covid reality. However to emerge even stronger, CSPs will need to fast track future-proofing the adaptive core and ensure that reliability, resilience and security continue to be at the foundation for new growth. Technology-enabled operational model changes and new partnerships for innovation will help in reimagining CSPs as product-led organisations and as orchestrators of purpose-centric ecosystems for consumers, enterprises and societies in the new reality."