Robinhood acquire Say Technologies, first purchase since IPO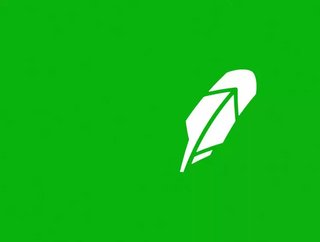 Robinhood has bought Say Technologies for $140M to improve shareholder-company relations
Nearly two weeks after its public debut on the Nasdaq, Robinhood Markets has made its first acquisition. It has signed an agreement to acquire Say Technologies for approximately $140 million, subject to customary purchase price adjustments, in an all-cash deal.
Say Technologies is a venture-backed startup, having raised $8 million in 2018, per Crunchbase data. PitchBook data indicates that the company was worth $28 million on a post-money basis following the investment, implying that the company's backers managed a roughly 5x return on their investment. Say was backed by Point72 Ventures, among other investors.
The deal is Robinhood's first major purchase since going public in late July. 
Gaining a better understanding of investors 
"We founded Say to give investors a better way to engage with the companies they own, and to give companies tools to better understand and access their investors. As part of the Robinhood family, we'll be able to further our goal of creating a new ecosystem of ownership and engagement to benefit all investors and companies."  said Alex Lebow, Co-Founder & CEO of Say Technologies.
New York-based Say was founded in 2017 and has built a communication platform that crowdsources questions from retail investors and allows them to interact with the companies they invest in during annual meetings, earnings calls and other events. Say also offers shareholders proxy-voting and polling services.
"Say was built on the belief that everyone should have the same access to the financial markets as Wall Street insiders," a blog post from Robinhood said.
A wild stock market debut 
Robinhood started trading at $38, dropped about 10%, recovered, but still closed down 8% at $34.90 on its first day of trading. It's the worst first day among 51 firms that raised as much as Robinhood or more, according to Bloomberg.
Facebook — which now trades around $353 — debuted in May 2012 at $38 share. By September of that year, it had dropped below $18. It took another year for it to climb back up to its initial offering price.
Shares in the trading platform have now recently surged, amid speculation the firm could be seeing the same frenzied trading that surrounded the video game retailer Gamestop. The stock climbed as much as 82% on Wednesday 4th August, with trading paused several times due to wild price swings.