Robinhood announces crypto wallet testing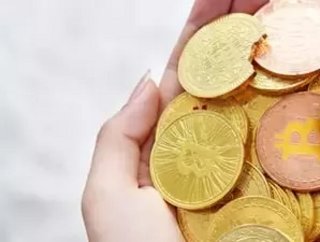 Online broker Robinhood says that from next month customers will begin testing crypto wallets
Robinhood said the first customers who will test the wallet will share their experience and feedback regularly, so that the public can follow along and get a good look into what it is building during the testing. Following this, the financial services company says it plans to continue to roll out access to more and more customers through a waitlist.
Crypto trading has become pretty important for robinhood, with cryptocurrency trading revenue increasing to $233 million in the second quarter of 2021 – 41% of total revenue – compared to $5 million in the second quarter of 2020.
The firm's crypto wallets will allow users to move crypto in and out of their app in a few taps, send crypto to other wallet addresses and receive supported cryptocurrencies into Robinhood accounts. This means users can consolidate their coins into one account so it is simpler to track a portfolio, move supported coins into a Robinhood account to trade those coins commission-free and more.
In-built security features
The company said that it will make crypto transfers safe, secure, and simple, be it for long-time crypto traders, or one of the millions of people transacting on-chain for the first time. It added that it is also designing wallets to be intuitive, with security features such as identity verification, multi-factor authentication and email and phone verifications, in order to keep coins safe from hacks and other threats.
Robinhood announced the launch of crypto recurring investments recently and as of now, this is available to all its crypto customers. This means users can automatically buy favorite coins, commission-free, with as little as $1 on a schedule of their choice. The company noted that it knows that the crypto markets can be volatile, so this feature was introduced to users to focus on long-term growth, reduce risk and lower the stress of timing the markets. 
Increasing crypto democratisation and access
The company added that it was 'excited to make crypto more accessible by making investing simpler, more straightforward, and low cost'. When the company launched Robinhood Crypto three years ago, it said it had expanded investment access to more of its customers.