Samantha Liscio: A braver world post-pandemic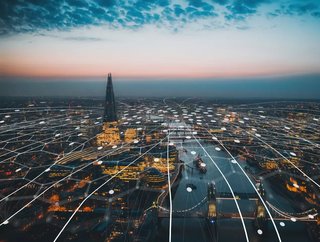 Our Technology, AI & Cyber LIVE event, was full of insightful sessions and panels from industry leaders, including Samantha Liscio
Recognised last year as Canada's CIO of the Year in the Public Sector category for the work she and her teams have done to lead digital transformation, Samantha Liscio has recently moved back to the UK into the role of Chief Information & Technology Office at the National Institute for Health Research (NIHR) Clinical Research Network.
Liscio responsible for shaping and leading NIHR CRN's information and digital services to ensure innovative data and systems are in place at the agency to enable efficient research delivery.  She focuses on the design and delivery of digital solutions that improve customer experience and the necessary work to transform legacy systems and infrastructure to support these, in the process, reducing complexity, costs and technical debt.
She has more than 25 years of experience in IT leadership roles in the government and the private sector. Samantha is a member of the UK&I CIO Governing Body and has served on the Ryerson University IT Business Management Program Advisory Council, the CIO Association Toronto Chapter Board of Directors, and the Toronto CIO Governing Body. 
At our Technology, AI & Cyber live! Event Liscio shared her insights and expertise. To hear her talk entitled 'Has Technology Enabled a Brave New World Post Pandemic?', check out the video below: