Samsung and Virgin Media O2 to conduct 4G and 5G trials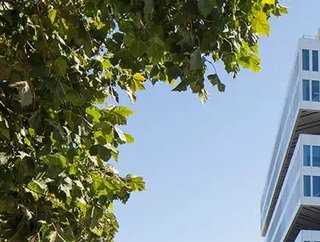 During the trials, Samsung and Virgin Media O2 will verify the capability and performance of Samsung's network solutions on Virgins commercial networks
Samsung has announced it will be conducting the trial with Virgin Media O2 to test its 4G and 5G network solutions, the pair will assess the interoperability between Samsung's latest solutions and Virgin Media O2's 2G and 3G legacy networks.
Having only been launched in June of this year by Liberty Global and Telefónica, Virgin Media O2 has grown exponentially and has 47 million connections across broadband, mobile, TV and home phone. 
The company also offers connectivity services, applications and digital solutions to tens of thousands of U.K. businesses and public sector organisations.
"With this trial, we are excited to join hands with Virgin Media O2 to demonstrate the readiness of our 5G network solutions for deployment in the U.K. and our capabilities in bringing immersive and reliable 4G and 5G mobile experiences to users," said Woojune Kim, Executive Vice President, Head of Global Sales & Marketing, Networks Business at Samsung Electronics. 
"At Samsung, we are continuously enhancing mobile experiences through powerful network solutions that advance and drive 5G to new levels," he continued.
Samsung and Virgin Media O2: providing the best 5G experience
As part of the trial, Samsung will provide its advanced solutions which include its baseband unit, 5G Massive MIMO radios, as well as 4G radios on both low-band and mid-band spectrums, while being Open RAN compliant with some configuration changes and additional support in the future.
"Vendor diversity is crucial to developing safe, secure, and more efficient networks," said Jeanie York, Chief Technology Officer at Virgin Media O2. 
She added: "We look forward to undertaking these initial trials with Samsung, which is another milestone in our continued journey to provide the best possible 5G experience for our customers, as well as boosting our 4G network, as we look to upgrade the U.K."
Samsung's latest baseband unit offers improved performance with industry-leading capacity and throughput. It has the capabilities to do this along with supporting both 4G and 5G technologies in a single unit.
Ensuring easy and quick installation for operators, Samsung's 5G Massive MIMO radios have a slim and lightweight design. They also offer increased coverage and data speeds for driving enhanced 5G end-user experiences.
The pairs other partnerships to improve 5G services
This announcement comes as Samsung collaborated on another project with Qualcomm and Verizon aiming to raise the limit for upload speeds over 5G.
Done using a combination of mmWave and other bands, the trio claim to have set a new world record for 5G upload speeds of 711 megabits per second (Mbps).
With Qualcomm and Verizon, Samsung was able to achieve this by combining 400MHz of Verizon's 5G mmWave frequency and 20MHz of 4G frequency using the latest 5G technologies.
Samsung's contributed its 28GHz 5G Compact Macro. The test device was powered by Qualcomm's flagship Snapdragon X65 5G Modem-RF System.
Virgin Media O2 has also been in partnership with BT for its first joint product following the pairs £31bn merger earlier this year.
Now, customers of both Virgin Media and O2 can expect their pay monthly mobile data allowance to be doubled. Adding to this, broadband speeds will be upgraded to the next available tier, free of charge.