Samsung 'bullish' on chip demand as shortages continue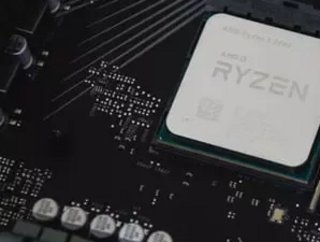 Samsung Electronics says it is bullish on its significant semiconductor business in the second half of this year, but warns of continued supply chain risk
The forecast is that the South Korean technology group's strong demand for electronic devices has prolonged the global chip shortage, resulting in a net profit of 96 trillion won - $8.4bn) in the second quarter, up from 73% from the previous year. The company said it expected market conditions for the parts business to improve in the second half of the year, but that the ongoing disruption of component supply and the risk of uncertainty associated with the pandemic may continue to be an issue.
Ongoing supply chain disruptions
The world's largest producers of memory chips, smartphones and electronic displays reported a year-on-year surge in all major businesses. However, supply chain risks are increasing in Vietnam, which is an important country for production in smartphones and home appliances. Samsung was forced to cut production at one of its consumer electronics factories in Ho Chi Minh City earlier this month, but smartphone production was also suspended.
The firm's operating profit in the semiconductor business increased 28% year-on-year to 6.9 trillion won as data centre operators and PC makers alike rushed to secure inventories, accounting for more than half of the company's gross profit. It added that memory chip inventories have fallen to 'significantly lower levels'.
The worst is over, according to some analysts
Analysts expect the chip shortage to continue in the second half of the year but add they think the industry has survived the worst of the crisis. CW Chung, head of research at Nomura in Seoul said he expected Samsung's earnings would increase in the third quarter with the memory chip boom continuing.
The big tech name has dominated the production of drum and nando chips for decades, however its smartphone sales fell 24% quarter-on quarter due to chip shortages and disruption in the supply chain. Its rival Apple reported that iPhone sales surged 50% in the April-June quarter, avoiding the worst chip shortages by US companies.
However, Samsung plans to launch a new foldable mobile phone shortly so sales are expected to increase in the second half of the year.