Samsung Electronics unveils new sustainability initiatives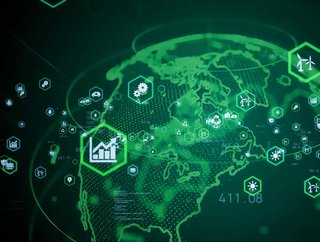 Samsung has announced new measures ranging from product innovations to sustainable packaging, to help in the development of eco-conscious home appliances
Samsung Electronics has announced its new 2022 sustainability initiatives that will accelerate the development of eco-conscious home appliances. 
The company believes the integration of sustainable practices across each stage of production is crucial to minimising environmental impact and building a better future for communities around the world and the next generation of innovators.
"At CES 2022, we outlined how Samsung will contribute in tackling some of the world's most pressing environmental and sustainability issues," said Hyesoon Yang, Executive Vice President and Head of Customer Experience of the Digital Appliances Business at Samsung Electronics. "Collaborations to combat microplastic pollution; helping consumers reduce their energy consumption; cutting back on waste by using recycled plastic; and adapting eco-conscious packaging, these are some of the activities we are working on to develop various tangible solutions for environmental problems and a sustainable future."
Making new partnerships to help in sustainability efforts  
Samsung has announced a new collaboration with American clothing company Patagonia. As unveiled at CES 2022, this collaboration will promote environmental sustainability by addressing the issue of microplastics and its impact on the ocean environment. Patagonia CPO Vincent Stanley shared his thoughts during Samsung's keynote speech on the significance of this collaboration and the direction it will take, calling it an example of how companies can "help turn the tide of climate change and restore nature to health."
Patagonia is well-known for its commitment to innovative materials that lessen harm to the planet. The clothing company continues to help Samsung in multiple ways, including product testing, sharing its research and facilitating an introduction to the NGO Ocean Wise. 
Samsung has also partnered with Q CELLS to establish a new Zero Energy Home Integration feature for SmartThings Energy. This feature provides production and storage data from solar panels and energy storage systems to help users establish energy self-sufficiency.
Sustainable packaging and recycled plastic
The company will increase the amount of recycled plastic that is used in its home appliances.  It set to raise its goal for recycled plastic utilisation in its home appliances from 5% in 2021 to 30% in 2024. This is an increase from 25,000 tons of recycled plastic in 2021 to 158,000 tons in 2024.
Samsung is also expanding its use of eco-packaging to encompass a larger lineup of products, including home appliances such as vacuum cleaners, microwave ovens, air purifiers and more. This will enable consumers to repurpose the boxes their products came in. The expansion was first launched in Korea in 2021 and will be introduced to global markets in 2022.
Looking for some more sustainability insights? Check out the latest issue of Sustainability Magazine, or join us at  Sustainability LIVE where industry leaders will discuss their sustainability strategies and implementation.