Samsung reveals strong Q3 results due to chip demand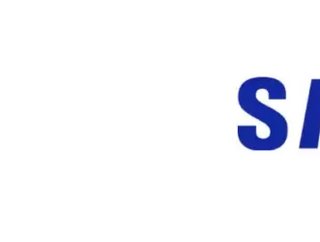 Samsung has released strong Q3 results but has warned that uncertainties related to component supply disruptions and COVID-19 are likely to remain in 2022
Samsung Electronics has announced a surge in revenue and profit for the third quarter, helped by the high demand for computer chips.
Its revenue rose by 10% to a record 73.8trn won (£46bn) in the three months to September as operating profit surged by 26% to 15.82trn won, the second-highest ever.
However, the South Korean technology company warned that component shortages could affect customer demand in the fourth quarter. It added that uncertainties related to component supply disruptions and COVID-19 are likely to remain in 2022.
Changes in market conditions and increased sales
The South Korean technology giant said favourable market conditions continued in the memory market in the third quarter, while the foundry and display businesses achieved robust sales. The finished product businesses also posted solid performances.
The semiconductor businesses recorded revenue of 26.41trn won and operating profit of 10.06trn won in the third quarter, boosted by favourable prices and significant growth in server sales.
Profitability for NAND flash also increased thanks to expanded sales of premium products, it said. For logic chips, its foundry business expanded supply to global customers, which also helped with profits, Samsung added.
The company's mobile business also continued to chug along, contributing 3.36 trillion won in operating income. Samsung said the launch of its new foldable phones, expanded sales of its mid-tier phones, and growth in other devices within the Galaxy ecosystem helped increase profits.
Looking ahead to the next quarter and 2022
Looking ahead to the fourth quarter, the company expects higher demand for TVs quarter-on-quarter due to year-end seasonality. However, year-on-year demand is expected to decrease as more regions adopt "Living with COVID-19" policies and pent-up demand effects continue to fade. Samsung plans to respond by focusing on premium product sales, with optimised year-end promotions for both its offline and online channels.
In 2022 the company's component business will focus on expanding advanced processes and enhancing product and technology leadership. In smartphones and consumer electronics, the company will prioritise solid profitability by strengthening the premium category leadership. However, uncertainties related to component supply disruptions and COVID-19 are likely to remain.
"In 2022, the Company expects the growth trend to continue to slow, as consumers increasingly spend less time at home. However, a heightened interest in customised, premium lifestyle products is expected to remain, which the Company plans to actively address. Further product mix enhancement, global market expansion, retail and marketing optimisation and strengthened SCM capabilities are key elements of Samsung's plan." reads the company blog.