Sarcos Robotics' wearable industrial exoskeletons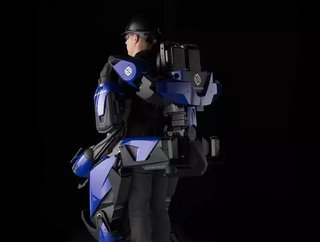 Salt Lake City, Utah-based Sarcos Robotics is developing the Guardian XO powered exoskeleton, boosting safety and productivity in multiple fields...
With companies such as Boston Dynamics with the humanoid Atlas and dog-like Spot robots, others are seeking to instead augment human workers to enhance productivity.
One such example is Salt Lake City, Utah-based . While software robots are transforming the business landscape in the form of robotic process automation (RPA), have long been a fixture in automotive environments.
The company, which was founded in 1983, is developing the powered exoskeleton, which it says is designed for boosting safety and productivity in fields such as manufacturing, construction and logistics.
The platform allows users to interact with loads of up to 90 kg without strain, and "amplifies" the user's strength up to 20 times, while being battery powered for mobility.
The company yesterday announced a round led by Rotor Capital Partners, alongside Schlumberger.
In , Ben Wolff, chairman and CEO, said: "The Sarcos team achieved a significant engineering feat last year by completing the R&D phase of the world's first battery-powered, full-body industrial exoskeleton—the Guardian XO.
"In addition, we will also advance the development of our 'smart' version of the Guardian XO exoskeleton with our Cybernetic Training for Autonomous Robots (CYTAR™) artificial intelligence platform, which will enable the robot to augment the operator's precision and skill to complete specific tasks."
The company said it would use the funds to begin commercial production of the XO exoskeleton, with an eye on commercial release in 2021.
Brian Finn, Partner, Rotor Capital, said:. "While there is no question that automation is solving many of these challenges, there are many jobs across a wide range of industries that don't involve repetitive tasks in a constrained environment. For these jobs, human intelligence and judgment are essential. Sarcos is one of the few industrial robotics companies focused on human augmentation rather than human replacement, delivering the economic and safety benefits of automation to those jobs that can't be automated because of the complexity of the task or the environment."
(Image: Sarcos Robotics)