Self-driving cars could be on UK roads by the end of 2021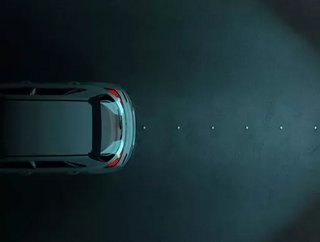 Self-driving vehicles could be allowed on UK roads by the end of this year, the government has said...
The UK government has that self-driving cars with automated lane-keeping systems (ALKS) could arrive on British roads by the end of 2021. Cars equipped with ALKS will allow the vehicle to drive free of human intervention in a single lane at speeds of up to 37mph on motorways.  
Transport Minister Rachel Maclean : "This is a major step for the safe use of self-driving vehicles in the UK, making future journeys greener, easier, and more reliable while also helping the nation to build back better.
"But we must ensure that this exciting new tech is deployed safely, which is why we are consulting on what the rules to enable this should look like. In doing so, we can improve transport for all, securing the UK's place as a global science superpower."
Are they safe? 
According to the government, the technology could improve road safety by reducing human error, which contributes to over 85% of accidents. The driver will be able to hand control over to the vehicle, which will constantly monitor speed and keep a safe distance from other cars.
Tesla's 'Autopilot', which uses lane technology similar to ALKS, has recently received criticism after a report found that the feature can be 'easily tricked' into operating without a driver. The Consumer Reports team said they successfully tricked the car into driving their test track with no one in the driver's seat.
"In our evaluation, the system not only failed to make sure the driver was paying attention, but it also couldn't tell if there was a driver there at all," Consumer Reports auto testing director Jake Fisher. "It was a bit frightening when we realised how easy it was to defeat the safeguards, which we proved were clearly insufficient."
Tesla's website says the Autopilot system requires a "fully attentive driver" and using the system does not make the car autonomous.
What does the future hold for self-driving cars?
Jim Holder, editorial director of What Car? explained that it was vital that drivers were properly educated.
He : "Revising the Highway Code to take into account self-driving technology is an important first step in having the right legislative framework to allow driverless vehicles to operate on UK roads. However, past events have shown just how important it is to ensure drivers understand the limitations of the technology and do not confuse driver assistance systems or semi-driverless technology with a fully autonomous feature.
The Department for Transport (DfT) has that autonomous vehicle technology could create around 38,000 new jobs and that the UK industry could be worth £42 billion by 2035.