Self-driving startup Pony.ai hits valuation of US$8.5bn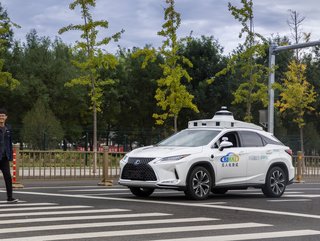 Chinese self-driving technology startup backed by Toyota Motor, Pony.ai, has closed its latest fundraising round, boosting its market valuation to US$8.5bn
Self-driving car technology startup Pony.ai, has raised an undisclosed amount as part of its ongoing Series D, which currently gives the company a valuation of US$8.5bn.
This is a 65% jump from its previous valuation after the Series-C round in February 2021. The proceeds from the funding will be used to further augment Pony.ai's hiring, investment in research and development, global testing of robotaxi and robotrucking on an ever-growing fleet, enter into important strategic partnerships, and accelerate our development toward mass production and mass commercial deployment.
"A key part of our story for our investors is our tech development path. From 2020 to the end of 2021, our key safety metrics increased tremendously, such that in most circumstances Pony.ai's virtual driver is now equal to or superior to a human driver," said Tiancheng Lou, Pony.ai co-founder and CTO. "We're confident in our autonomous vehicle tech readiness as we rapidly scale toward robotaxi and robotruck commercialisation and mass production."
Developing safe and reliable autonomous driving technology
Founded in 2016, Pony.ai offers level 4 autonomy technology called "PonyAlpha," aimed at facilitating driverless operations. The company's system combines cameras with sensors such as radar and lidar, plus artificial intelligence software, to spot objects at distances of up to 200 meters, and can be fitted onto regular cars and trucks.
"I am very proud to announce this first close of our Series D," said James Peng, co-founder and CEO of Pony.ai. "The success of this financing belongs to the entire Pony.ai team, who have made tremendous strides in achieving and exceeding our 2021 milestones. We are excited about our 2022 objectives and the rapid pace of our development toward autonomous mobility globally. Our technical development and balance sheet strength go hand-in-hand in allowing us to significantly expand our hiring in 2022, open up a number of new autonomous vehicle global testing and operation sites, progress our strategic partnerships and rapidly grow our fleet."
Recently, Pony.ai became the first to conduct autonomous trucking tests on an open highway in China, and is the only company with autonomous trucking permits in both Beijing and Guangzhou. It is also the first of two companies to be permitted to conduct driverless tests and charge fees for public robotaxi services in Beijing, along with permits to test autonomous vehicles in all of China's Tier-1 cities. The company continues to be an innovative trailblazer, accelerating its mass-production platform for AVs.
Expanding partnerships to develop self-driving technologies
Noted as one of the world's leading autonomous driving firms, Pony.ai's partners include Toyota Motor Corp, which has partnered with Pony.ai on a pilot project in which the company's self-driving technology was installed in a fleet of Lexus RX vehicles to offer rides to consumers.
Pony.ai's other partnerships include deals with Hyundai Motor Co. with a ride-hailing pilot project in California and Robert Bosch GmbH on autonomous vehicle maintenance. Pony.ai notably has a robotaxi operations permit from the California Public Utilities Commission, alongside Cruise, AutoX Inc, Aurora Innovation Inc, Voyage Auto Inc, Waymo Inc and Zoox Inc.